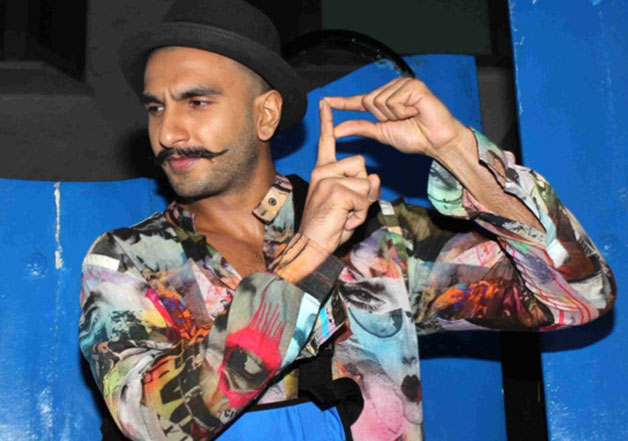 New Delhi: Actor Ranveer Singh who has an image of speaking his mind has once again spoken about sex. After endorsing a condom brand in the past, Ranveer has now said that sex is not something that is seen as a taboo by the youth.
The 31 years old actor made these remarks at the screening of online series based on sex education "Sex Chat with Pappu & Papa".
The series has been brought out by Y-Films, a branch of Yash Raj Films.
"Sex in our country is a subject of stigma. For the longest time, sex in India has always been spoken and thought of as a dirty thing, a sleazy subject and always kept in the closet,"
Ranveer said.
"It was my own small way of shedding light on the changing perception about sex. Youngsters don't look upon it as a taboo subject anymore, they don't think about it as a dirty thing."

"There are still so many institutions that don't have it mandatory, which I think should be made mandatory,"
the "Bajirao Mastani" actor added.
About his expectations from "Sex Chat with Pappu & Papa", he said:
"I hope it sends out a strong message to parents and to youngsters, adolescents and to anybody who watches to change their perspective on this subject of sex.
"Of course, we have our culture and we live in a society which is traditionally very conservative, but times are changing. With the advent of the internet, things have opened up.

"Kids today have access to all kinds of information. If somehow or the other, this film manages to reiterate the importance of proper sex education for youngsters, I think that would be fantastic,"
he said.
Ranveer will next be seen on the big screen in Aditya Chopra's "Befikre".
With IANS inputs