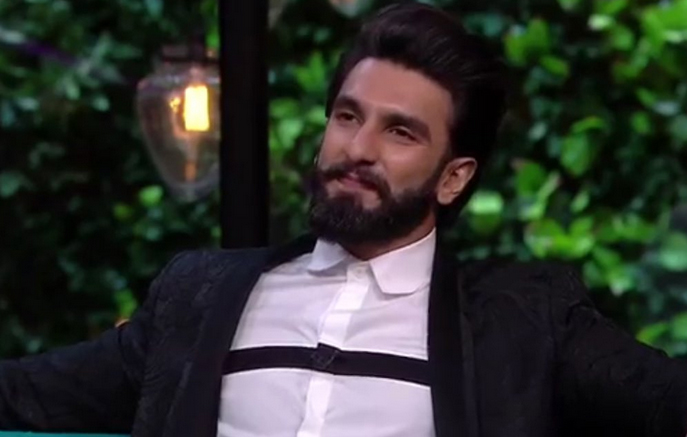 Actor Ranveer Singh is known to complete immerse himself for his character in a movie and his home plays a major role in this process. The livewire of Bollywood has shifted to a new apartment that is closer to Filmcity, Goregaon as he has begun shooting for Sanjay Leela Bhansali's 'Padmavati'.
The location of the home was chosen by Ranveer to reportedly save time commuting.
In an interview to a daily, Ranveer gave a sneak peek to his new home and said it is like a workshop. Telling about his den in which Ranveer said that once inside, he is completely cut-off from the outside world. He revealed that since the apartment is high on the building, he has no access to mobile network.
"So, even if I want to, I can't be on the radar," Ranveer said.
Ranveer added that staying at such a place, away from all the noise, helps him get into the skin of the character. He said he designed his new home in such a way that it looked like a workshop and that the entire process helps him as an actor.
In SLB's period drama 'Padmavati', Ranveer will play the role of Delhi's ruler Alauddin Khilji. By Ranveer's own admission, this character is the toughest he has played so far. He said he stepped out of his comfort zone for taking such a maverick decision at an early stage of his career wasn't easy.
"But I have to keep my creativity alive. I have always maintained that something is worth doing only if it thoroughly scares you," Ranveer added.
While the project he is working on demands him to divulge into dark areas, Ranveer's upcoming movie is on a lighter note. Releasing on 9th December, 'Befikre' is a story of two individuals who won't commit to each other. Directed by Aditya Chopra, the movie is set in Paris and features Vaani Kapoor as female lead.
When Ranveer had signed the movie, he had said he came on board because he needed to do something light-hearted after 'Bajirao Mastani'. Now, again after this rom-com, Ranveer is all set to get into another intense movie. This only proves that he wishes to cover extreme paths in his career.
Apart from Ranveer, 'Padmavati' also stars Deepika Padukone and Shahid Kapoor in pivotal roles.