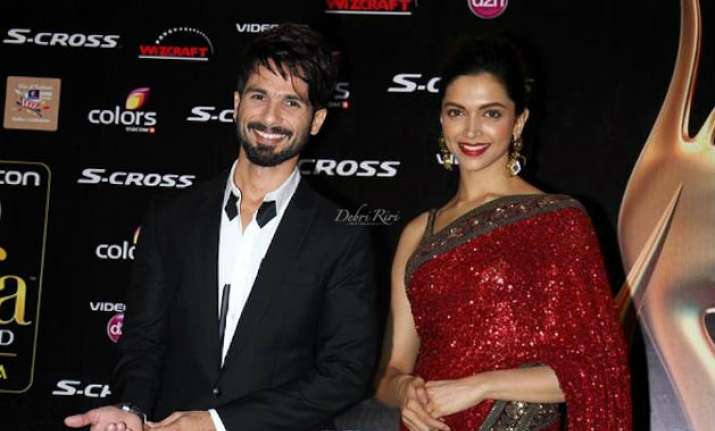 The shooting of Sanjay Leela Bhansali's magnum opus 'Padmavati' has already begun. The film will feature Shahid Kapoor and Deepika Padukone for the first time on the silver screen. Reportedly, the height of the leading lady has become the matter of concern for the makers.
'Padmavati' is a period drama in which Shahid is playing the role of a Rajput warrior Ratan Singh whereas Deepika is playing the protagonist Padmavati. History says that Kings were always taller than the Queens. But here, Shahid is shorter than Deepika, which has left the makers in a dilemma as they are finding it tough to make the two look equal on screen.
If reports are to be believed, the filmmakers finally asked both the actors to find a way to solve this problem. Once both the stars begin filming together, Shahid may choose heels to match Deepika's height.
It is known to everyone that Sanjay Leela Bhansali is very particular about characters of his flick. Thus, he will leave no stone unturned to do justice with the story.
Besides Shahid and Deepika, 'Padmvati' also features Ranveer Singh who will be seen playing the role of an antagonist, Alauddin Khilji. The actor had recently shared the glimpse of his character on micro-blogging site Twitter.
'Padmavati' is slated to release next year.