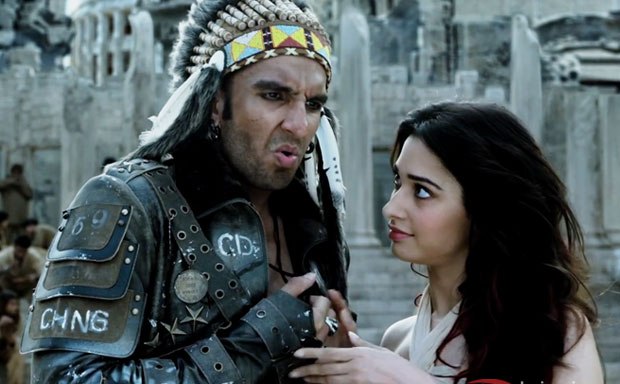 A few days ago, Bollywood's powerhouse Ranveer Singh featured in an endorsement which was no less than a movie. As it turns out not only in terms of entertainment, the advertisement also had the budget of a feature film.
Reportedly, the advertisement for the Chinese food brand cost a bomb and was created on a budget of Rs 75 crore.  The ad was directed by Rohit Shetty and also featured Tamannah Bhatia.
The five minute long video had elements of the hit movie 'Mad Max Fury' blended with the trademarks of Rohit Shetty. The ad movie also had Ranveer in a role of a mother.
Knowing the amount of money spent on this ad, the obvious question would be why?  Reportedly, the brand made huge profit by roping in Ranveer as a brand ambassador and hence did not mind spending this amount.
The ad shows Ranveer as a messiah of masses, and is packed with high-octane action, a romantic angle, dance number and not-to-miss moment.
Apparently, the basic concept of the ad was Ranveer's, something which Rohit revealed during the launch. "Special effects in the film are done by Ajay Devgn's Company. And though Ranveer never shows off but he is a very good scriptwriter as the basic concept of the ad was also by Ranveer," Rohit had said.
The advertisement has got over 6 million views on YouTube.