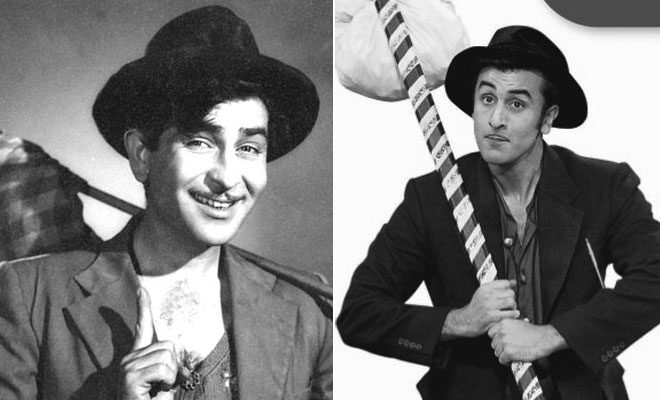 If rumours turn out to be true then soon actor Ranbir Kapoor will play the role of his grandfather Raj Kapoor in the latter's biopic. Reports in the media have it that the Kapoor family have for long wanted to make a biopic on Raj Kapoor and finally things are taking shape.
The movie will reportedly be made under the family's production house RK Films.
"It is the Kapoor khandaan's most cherished dream project. They've wanted to make a biopic on Raj saab for the longest time. Until Ranbir became an actor, they couldn't think of anyone who could fit the bill. Now the project is finally gaining shape," source very close to the Kapoor family was quoted by a leading daily.
Raj Kapoor's sons Rishi and Randhir are reportedly the ones who wish to revive the RK Films banner and aim to do the same with the biopic.
"Randhir and Rishi Kapoor would like to revive the banner with a biopic on Raj Kapoor. The brothers are in agreement. They feel Ranbir is the best person to play Raj saab,"
revealed a member from the Kapoor clan.
If these reports hold truth, then it would be really interesting to see how Ranbir fits in the shoes of the 'showman' himself. Ranbir, it is suggested, has always been fascinated with the work of his grandfather.
Raj Kapoor is considered one of the most influential personalities of Hindi film industry. He won several accolades including 3 National Film Awards and 11 Filmfare Awards in India. The Filmfare Lifetime Achievement Award is named after Raj Kapoor.