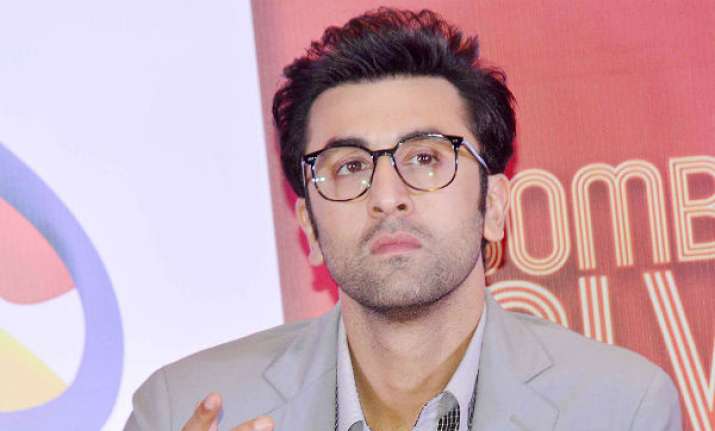 One has to give it to actor Ranbir Kapoor for his effortlessness in getting into sync of characters he portray on silver screen. Be it the role of a confused teenager in Wake up Sid or a sombre politician in Raajneeti; be it the heart-broken singer in Rockstar or an affable loser in Barfi,  Ranbir has simultaneously won and melted millions of hearts across the world.
Kapoor, in the latest still of Jagga Jasoos, is seen as bespectacled school kid entertaining his friends in hostel. He looks as cute and convincing as it could be.
Dressed in a school uniform, half-pants, half sleeved shirt and a green sweater, Ranbir looks adorable in the still. His geeky round shaped glasses and expressions, tell that the child within him hasn't died.
The picture in which Ranbir is standing on the bench was revealed by the producers of the movie, a short while ago. Here's the picture for you: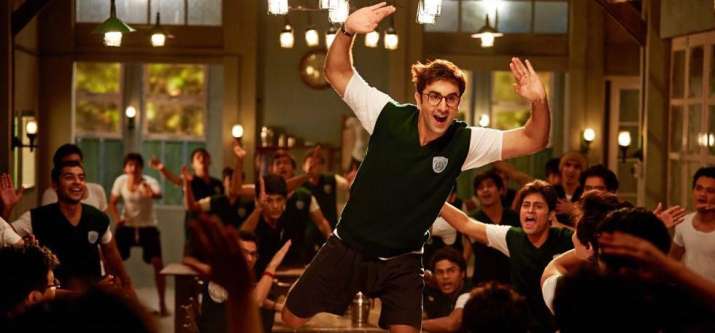 While we are sure, fans of RK would stop gushing over his lovability in this still, a question that comes to our minds is; why is the female lead Katrina Kaif missing from it? Does it have something to do with the actors parting ways in real life? Well, it could be. It could also be possible that the makers may be planning to reveal Katrina's character separately.
Guess, we will have to wait for some time to know why Katrina was sans the still.
Directed by Anurag Basu, 'Ranbir Kapoor' plays the role of a detective in the movie. Reportedly, he will be seen playing the role of a teenager on quest to find his missing father.
The movie has been a topic of discussion after the on-screen couple ended their real life affair earlier this year. It was suggested that the changed personal equation between Ranbir and Katrina would impact the project but it didn't happen. The two former lovers went about with the shooting without letting anything come in between.
Ranbir is also the co-producer of this movie that is slated to hit theatres on April 7,2017.