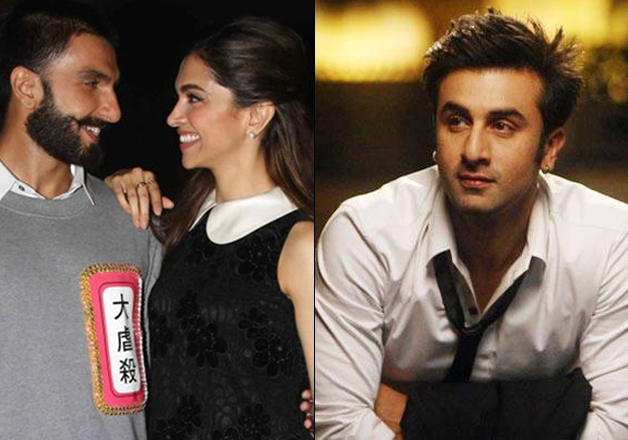 Every Bollywood buff was awaiting this Sunday with bated breath to watch Ranbir Kapoor and Ranveer Singh together for the first time.
Now why the coming together of the two young superstars was special is known to all. Both of them have a common connection in form of Deepika Padukone. While Ranbir dated her in the past, Ranveer is going out with her currently, though no official confirmation has been given of the same till yet.
So, when the announcement of the dynamic duo appearing on Koffee With Karan was made, everybody went berserk. Excitements touched higher levels.
What made up for the thrill among the fans was how the two would behave in each other's company, given the history.
Now that the episode has aired, all must have gotten their answers.
They were themselves on the couch and put forth their real emotions and not pretended anything.
While Karan Johar quipped them with the obvious questions that the entire nation wanted to ask, the duo responded impressively.
However, there was a moment that made for one of the most memorable ones from the episode. It was when Ranbir Kapoor expressed his wish that he had for his ex girlfriend and her current boyfriend.
The 'Ae Dil Hai Mushkil' star said that Deepika and Ranveer are perfect for each other and he would like them to have some awesome babies together.
Now that's heartening.
"I've hung out with them. They have an amazing creative partnership on screen. And I think just beyond that just the way they are with each other, they really compliment each other well. They are in ways perfect to each others energies and I'm really happy for them. And I hope they can see this through and really make some awesome babies together. And I hope that their babies like me and I'm their favourite actor," Ranbir said.
After this statement by the Kapoor lad, we must admit that our Bollywood celebrities are quite mature.