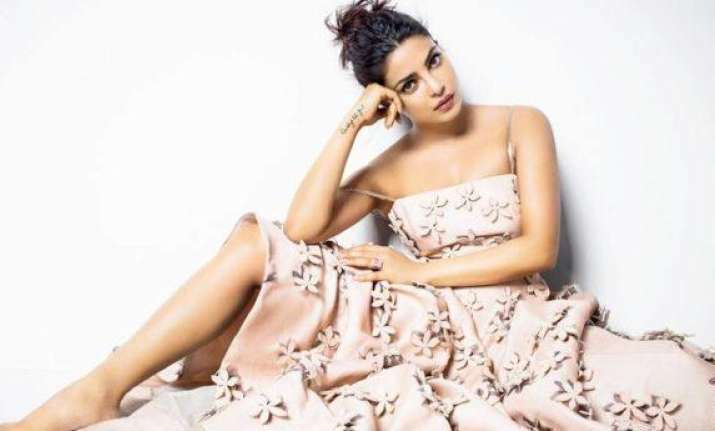 Priyanka Chopra is known for making headlines owing to her sartorial choices. Whether its thigh-high slit gown or a girl next door look, this one woman knows how to slay it all. Recently, the Baywatch actress made a confession about a 'Jacket' she has. And let us tell you, it is no normal jacket. It's the one she stole from her ex-boyfriend, whose identity she didn't reveal. 
Priyanka Chopra appeared on Laura Brown's American TV Show 'Dirty Laundry'. In the show, she confessed having stolen clothes from a garment store. Then, the actress got candid about the brown leather jacket she was holding in her hands. She reveals that the jacket belonged to someone she dated in her past. 
Actually, Ms. Chopra's ex-boyfriend left his jacket at her home and ever since then, she started using that hooded jacket for her airport looks. She loves the jacket to such an extent that she refused to return the jacket to him even when he asked for. 
Also Read: Priyanka Chopra's Baywatch fails to open well at Box Office as well after disappointing reviews
Not only this, Priyanka talked openly about her first date in an Italian restaurant and her breakup as well. She also flaunted her beautiful 'Pashmina' shawl to the host Laura Brown. Pashmina is so soft that an entire shawl can pass through a ring. 
Priyanka Chopra has recently featured in a Hollywood film Baywatch alongside Dwayne Johnson and Zac Efron. The movie has already released in United States and slated to release in India on June 2nd. Apart from this, she has also worked in an American Television Series, Quantico.