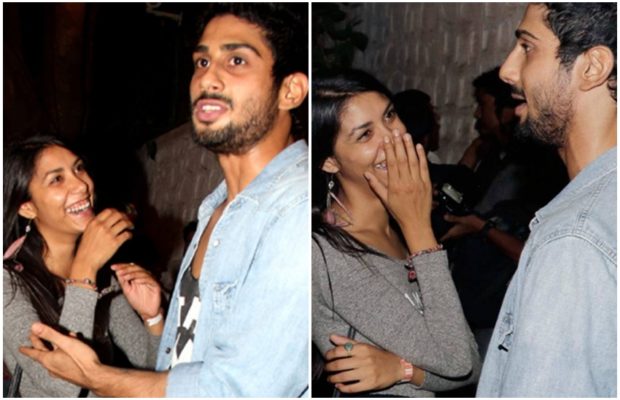 Prateik Babbar, son of late actress Smita Patil and actor-politician Raj Babbar, known for his roles in films like Jaane Tu Ya Jaane Na, Ek Deewana Tha, Dhobi Ghat and others might soon get engaged to longtime girlfriend Sanya Sagar. 
Sanya, who is a budding writer and the daughter of a politician and hails from Lucknow, has been dating Prateik since early 2017. Prateik and Sanya have known each other for eight years now, but began seeing each other early last year.
The engagement will be held on January 22 and will be a close-knit affair, held in Lucknow.
A source informed a leading daily, "The engagement will be a close-knit affair. Their families are tight-lipped about it, as Prateik wants to go a little easy and stay away from the limelight unless it's work-related. While they have decided to get engaged in Lucknow, the date is subject to change as the families are yet to finalise a few things."
Sanya returned from London in January last year having completed a year-long post-graduate course from Goldsmiths, University of London, with specialisation in the film.
It is more importantly for Prateik, who last August poured his heart out while talking openly about his drug addiction problems. Coming clean after long years of being hooked to substance, the actor is ready to start anew, and things are now looking on the up for the actor.
For those of you who aren't aware, Prateik was earlier dating Amy Jackson, his co-star from Ekk Deewana Tha. But, later they split up, and Prateik went into depression. He admitted about his feelings post break-up on-record: "I didn't know what to do with myself after I broke up with Amy. It left a void in my life. I am not so good with heartbreak…I was scared of not being in a relationship."
​