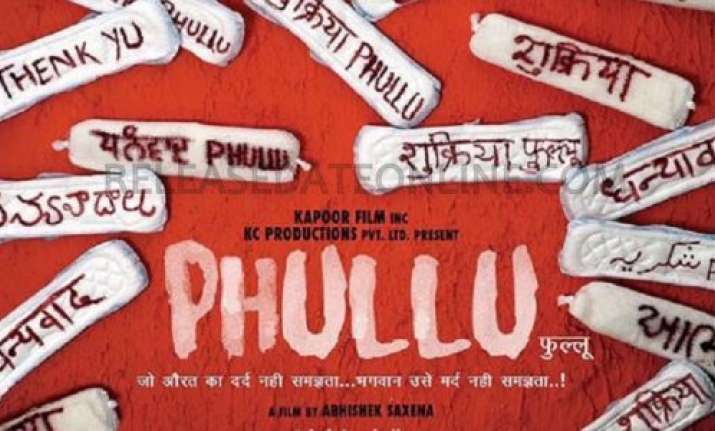 Since when did menstruation, periods and period blood become a thing that required discretion? Did breathing, eating or even speaking offend someone? Then it really stresses my mind to picture the reasons that made CBFC give an 'A rating' to 'Phullu'. In case you missed it, Phullu is a movie about a man who changed the way women consider 'Periods' in his village. His life goal was to make menstruation a bit easier for women by bringing them sanitary napkins from the city. 
If there's something more inscrutable than the 'German Enigma' itself, it is Censor Board of our country. The algorithm they follow to designate a certain rating to a film, not only bothers the audience, but also many popular faces from film fraternity. Many Bollywood celebrities like Raveena Tandon, Anurag Kashyap, Swara Bhaskar and many more more have publically slammed CBFC for being irrational while rating movies and scissoring scenes. 
What is the debate all about? 
Rewind your memory and recall the kind of movies that actually made it to the theatres with many of the sexually explicit scenes left even after cut . 'Kya Kool Hain Hum', 'Grand Masti' and 'Great Grand Masti' deserve a special mention here, but this is not all. The list is so long it can give you a headache! Since long, Indian cinema has been manufacturing movies blatantly on sexuality and the ones which contained all the explicit scenes and have miraculously passed through the CBFC 'Axe' with a U/A certificate. Sample this: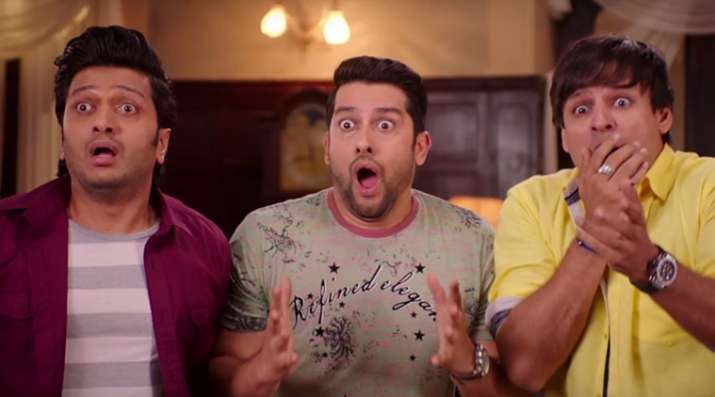 Great Grand Masti
Befikre and U/A certificate
When CBFC board passed Befikre with a surprising U/A certificate, it was a blow to everyone's senses. Like, in the trailer itself Ranveer Singh and Vaani Kapoor are seen sharing 12 kisses and not to forget a striptease by Mr. Singh. We remember how CBFC is obsessed with the length of kissing scenes in the movie, not to forget, James Bond and his infinitely long kissing scene in Spectre. Despite the sexuality, the film manages to get a clear pass from CBFC.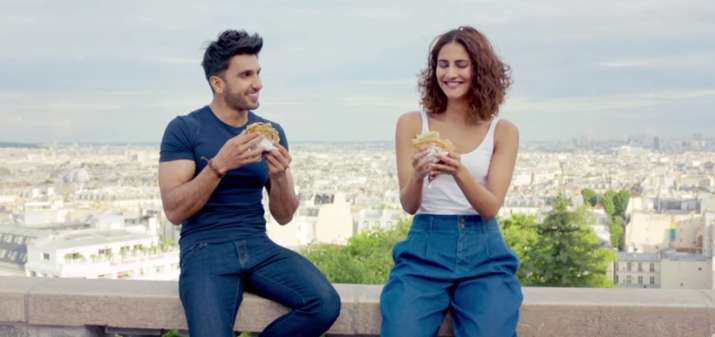 Befikre got UA certificate despite the kissing scenes
Phullu , An Adult Film? But Why? 
The film talks about breaking the taboos regarding something as natural as menstruation. It's about how we can bring boys into the 'bloody conversations'. If you see the movie, you might get a sense of Deja Vu. Yes, Akshay Kumar's Padman rolls out on the same theme as Phullu. But unfortunately, Abhishek Saxena's film will never see the same fate as the star-studded 'Padman'.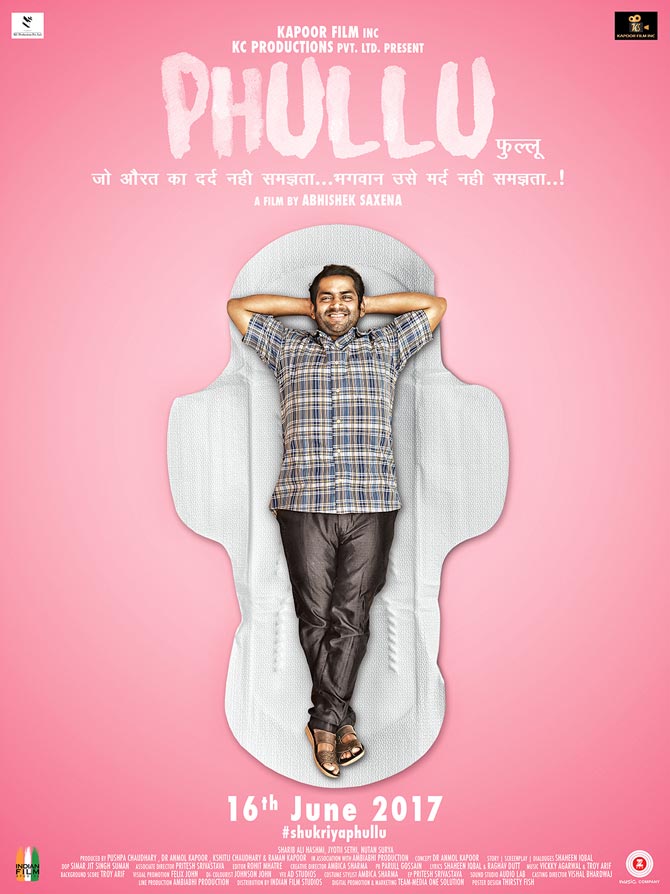 phullu gets A Rating by CBFC
We're not against Akshay Kumar-starrer 'Padman', but the thing that miffs us is the hypocrisy prevalent while giving the Censor certificates to the movie. One cannot overlook a number of films that have fought something as basic as a release in India, sample 'Lipstick Under My Burkha' -- The film was denied a theatrical release let alone a certificate, for being too 'women-oriented'. Women exploring their sexuality are something that Pahlaj Nihalani saw in his biggest nightmare. Isn't it? Another matter of fact is that, the film already bagged multiple awards at many prestigious international film festivals. But the same movie cannot afford a release in its own country? If this is not irony then I don't know what is! 
Wanna see an upcoming film go to your must-see list in 1 min? Watch this 1-min trailer 👌#Phullu .@sharibhashmi pic.twitter.com/kZWFZuZtaP

— Raghu Ram (@tweetfromRaghu) June 1, 2017
This not only infuriated me, but many Twitterati used the social media platform to express their disappointment with CBFC. Here's what they tweeted. 
Movie on menstruation awareness is not an Adult film. Censor board has lost it's mind. #Phullu pic.twitter.com/O0XLpsyJ91

— Kuldeep Kadyan 🦁 (@KuldeepKadyan) June 15, 2017
A Movie like #Phullu shouldn't be given an A certificate.
Its high time taboo about #Mensuration & Myths about #Periods are broken. pic.twitter.com/piIAhYt2hI

— Aarti (@aartic02) June 15, 2017
Not even a single person can digest the fact that 'Phullu'  is an adult film. 
Why Censor board giving A certificate to such an informative & educational film. #Phullu must be shown to school kids pic.twitter.com/OQDBwMphMn

— Rajesh Sharma 🇮🇳 (@beingAAPian) June 15, 2017
It is a bold work making a movie on periods in a society where it is a taboo.#Phullu should be given U certificate and tax exemption.

— Dr. Safin (@HasanSafin) June 15, 2017
What are your views?