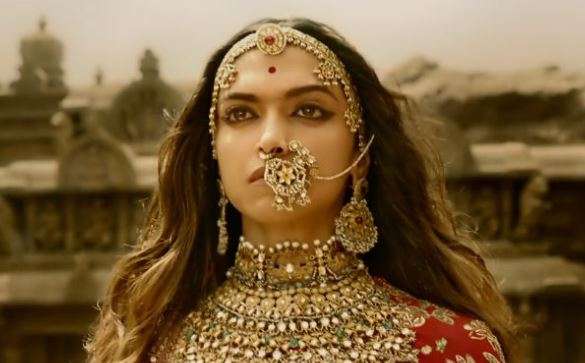 The controversy around Sanjay Leela Bhansali's Padmavati doesn't seems to stop anytime soon. Before, all the ire of self-proclaimed protectors of Rajputs's dignity was directed at Sanjay Leela Bhansali but now the leading actress, Deepika Padukone is at the receiving end.
Deepika shared her picture on Instagram from promotion of Padmavati in which she can be seen dancing with a contestant of a reality show. From the steps, we can immediately come to know that she is grooving to the Ghoomar song. The post gave an opportunity to haters to speak ill about the movie and the 31-year-old actress. However, during this crucial time, her fans came out in her support. ''You are an inspiration and u will be...no matter what people say ....and abusing a lady is not the culture of rajpoots .....so the people call themselves rajpoot they should think about it ....that which kind of manner and culture and image they are showing about rajpoots,'' commented a supporter.
Here are some comments which Deepika's post got:


Deepika recently said that we've regressed as nation and this didn't go down well with many. Later on, in an interview the gorgeous actress said no one can stop the film from releasing. This irked protestors who went on to threaten the actress. The Karni Sena even announced a bounty of Rs 5 crore to anyone who chops off Deepika's nose. As if this wasn't enough, the actress who is playing the role of Rani Padmini in the magnum opus is also receiving flak online. However, several celebrities and cine associations have extended their support to the makers and stars of the movie. Padmavati is set to release on December 1.