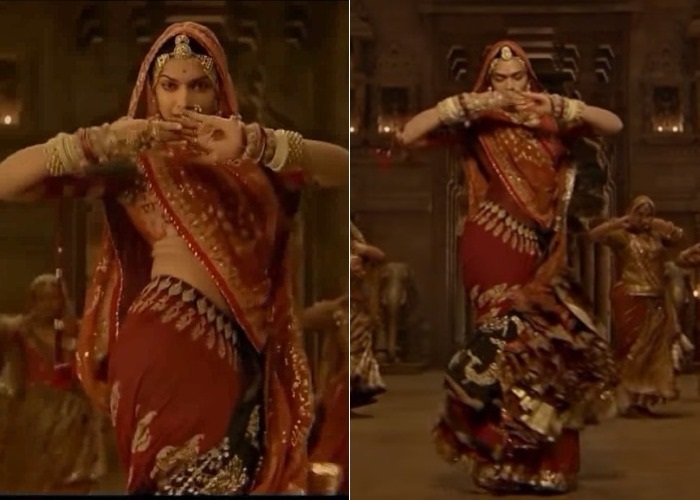 Did you watch the controversial music video of Padmaavat's Ghoomar song again? If not, then do it right now. You will notice a subtle change in the dressing of lead actress Deepika Padukone in the video. After much outrage from Karni Sena, the makers of Padmaavat have made significant changes to the song Ghoomar to meet the guidelines advised by Central Board of Film Certification. In the new version of Ghoomar, Deepika's exposed midriff was covered using computer-generated clothes.
Surprisingly, the new version of song has been uploaded without any announcement or acknowledgement. Deepika Padukone's bare midriff has been replaced by computer-generated fabric. This was done after members of Rajput community expressed objections on the actress's dress in the song. They opined that Rajput queens never exposed their skin in that manner. The movie has been facing opposition from fringe groups like Karni Sena, which are demanding a complete ban on the film.
In the recent turn of events, Karni Sena announced that they want filmmaker Sanjay Leela Bhansali to perform 'jauhar' for maligning the image of Rajput queen. Earlier, Rajput women threatened the makers of committing self-immolation if the film's release hasn't been stopped.
Padmaavat is scheduled to release on January 25. Earlier, it was facing clash from Akshay Kumar's Padman. On Friday, Sanjay Leela Bhansali requested Akshay Kumar to delay the release of Padman, to which the actor happily obliged.