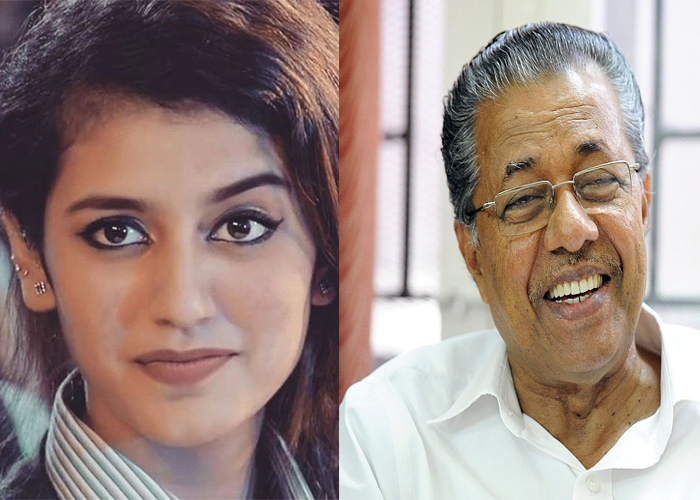 Kerala Chief Minister Pinarayi Vijayan yesterday came out in support of the teaser song of Oru Aadar Love against which a police complaint has been filed for hurting religious sentiments.  Intolerance towards the free expression of art and thought cannot be accepted, Vijayan said in a Facebook post. 
Referring to the police complaint in Hyderabad against the film's director, Omar Lulu, over the song 'Mani Manikya Malaraya poovi', Vijayan said intolerance from any quarter cannot be accepted. 
"In this matter, if anybody suspects that Hindu and Muslim fundamentalists were hand in glove, they cannot be blamed," he said. 
The song went viral in the social media catapulting debutante actress Priya Prakash Varrier to instant stardom with her wink and smile. 
Vijayan, who hails from Thalassery in the northern Kannur district, said the song is a re-mix of the mapilla pattu (traditional Muslim song), penned by P M A Jabbar and rendered by Thalassery Rafeeq. It was broadcast by Akashvani in 1978. 
The rendition had made the song very popular, he said. The song about Prophet Mohammad's love for his wife and his marriage has been sung during traditional Muslim wedding ceremonies for decades, Vijayan said. 
"The controversy reminds us that fundamentalists, whichever section they belong to, hate all expressions of art. They cannot tolerate the bliss and knowledge common people receive through art and literature," he said.