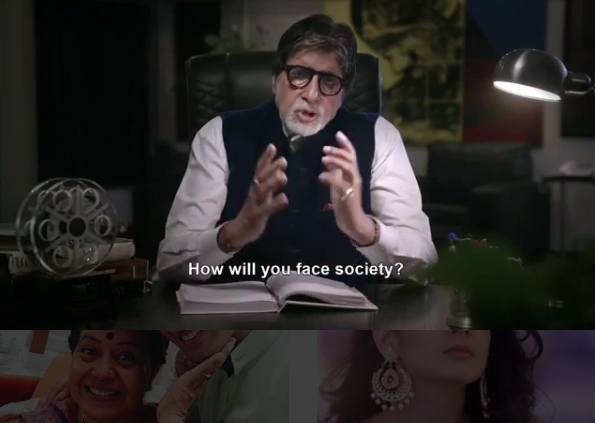 Amitabh Bachchan recently spoke openly about gender equality and now the Sarkar 3 actor has shared his views on another sensitive issue of the society that is rape and rapists.  
These serious yet important questions posed by Amitabh will really make you think twice about this sensitive issue 'rape' and how the society look at rape victims.
The Pink actor asks, ''What was the need to go out of the house alone so late at night? How many boys were there -4 or 5? How will you face the society? 
By pointing these questions Amitabh has also tried to show how society behaves with rape victims. These are the questions which rape victims are generally asked resulting into their mental harassment.  
The actor has a very brilliant answer to his questions as well. Amitabh said that by such repetitive questions, the society make the girl feel that the fault is hers.
Amitabh says, ''Only rapist don't commit rape..but people like us also keep attacking the dignity of the woman. We repeatedly make her feel that the fault is hers.''
Amitabh chose to speak on this serious issue while talking about the promo of a TV series, ''Kya Kasoor hai amala ka?'' It will be aired on Star Plus.
Further Amitabh said that Amala went through a similar experience…her story will force you to think what was Amala's fault?