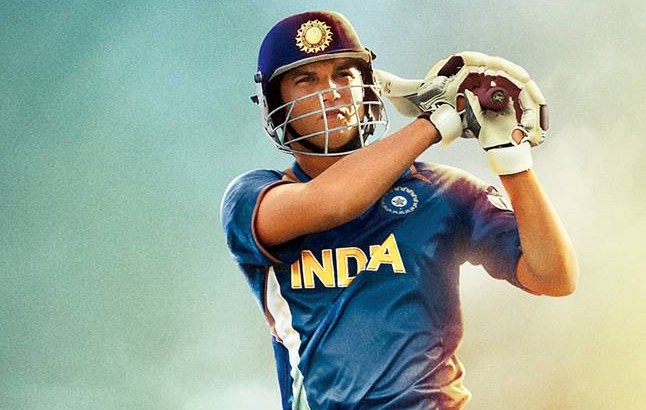 Hopes from tomorrow's Bollywood release 'MS Dhoni: The Untold Story' are quite high on many levels. The movie based on the life of star cricketer Mahendra Singh Dhoni is expected to strike gold at the box office too. However, it may come as a surprise to cine buffs but even if the movie earns Rs 100 crore, it would not make profit for the makers.
At a time when Bollywood movies are struggling to enter the coveted Rs 100 crore club, entering it too will not bring good news for this movie.
Why, you ask? Well, it is because of the budget of the movie.
This Sushant Singh Rajput starrer is made on a whooping budget of Rs 100 crore. Adding to it the around Rs 15 crore have been spent on marketing
This brings the total cost of this Neeraj Pandey directorial to be Rs 115 crore.
Now, for a movie to be declared a hit, it has to recover twice the money spent on making it. Going by this logic, the biopic will have to earn Rs 230 crore at the box office.
As of now, the movie has reportedly recovered around Rs 100 crore. Reportedly, the satellite rights for this movie were sold at Rs 55 crore, music rights at Rs 5 crore and overseas distribution rights at Rs 10 crore. The makers got another Rs 20 crore by joining hands with brands like aruti Suzuki, GoDaddy, TVS etc. Apart from this, media reports also have it that a Hollywood production house has bought the remake rights of the movie for Rs 10 crore.
Deducting the money already covered, the amount that the movie has to earn from box office comes to 130 crore (Rs 230-100).
Owing to the buzz that has been created around the movie and the masterstroke of the co-producers to release the movie in around 3,500 screens in India it is bound to have a bumper first day. The movie will simultaneously release in Tamil and Telgu languages and is expected to earn Rs 20 crore on first day itself.
But it is really important for the movie to keep up with the pace in the following days. It is known how pirated prints of movie which are available only a day after release take a toll on box office collections.
Considering all these factors, it will be worth seeing if the untold story of the world cup winning captain performs well at box office or turns out to be a disappointment.