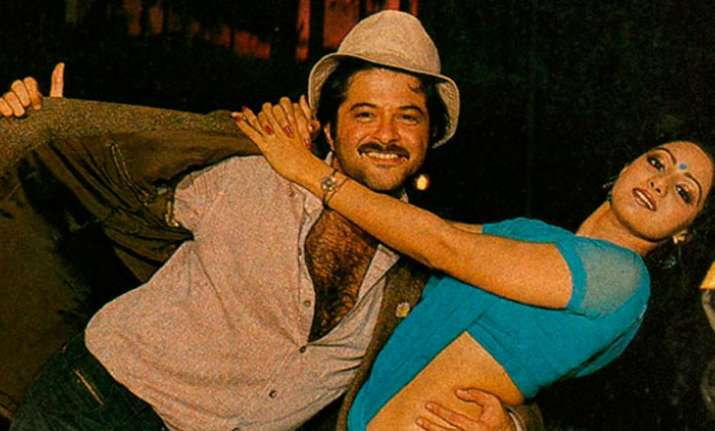 It's apparent that the golden era of 90-s is back. After the sequel of popular Salman Khan film Judwaa, Indian audience is eagerly waiting for 1987 superhit Mr. India's seqel. Lead actress of the film, Sridevi recently dropped a cue that a sequel to the flick will be out soon. There's a lot of speculations about the young Bollywood actor who could play the role of Anil Kapoor in the sequel. Audience would like to Mr. Kapoor in the sequel as well, as he's still energetic and contagious as any other young actor in Bollywood. Sridevi revealed that Mr. India 2 will be happening soon and there are lot of things that need to be worked on. 
The actress spoke to Bombay Times, "," Would I like to make Mr . India 2? Yes, I would love to. I am itching to make a few more films like that." That's assurance enough. On being asked about possibilities of her coming back with Anil on screen, she said," It is too early to talk about it, but Mr . India 2 is definitely on, because wherever we go, we are always asked about it, and it's very rare to see such eagerness for a sequel. Mr . India 2 will happen… I want Boneyji to make it. And I think he will do it. The story isn't finalised yet, so it hasn't reached a stage where we can say anything more about it."
The characters in the movie are one-off and it would be very different to match their kinds. Above all, the child actors are all grown up and settled in their respective careers. Let's see who all are finalised for the Boney Kapoor-Shekhar Kapoor magnum opus. Till then, wait is all ours. 
Also Read: Mom Kooke Kawn song: It's time to welcome the new party anthem to your playlist
Sridevi will be next seen in Ravi Udyavar's Mom which also features Nawazuddin Siddiqui, Akshaye Khanna and Pakistani actress Sajal Ali in the lead roles. The movie is slated to release on 8th July this year. Sridevi will be seen in a Bollywood film after 4 years of gap.