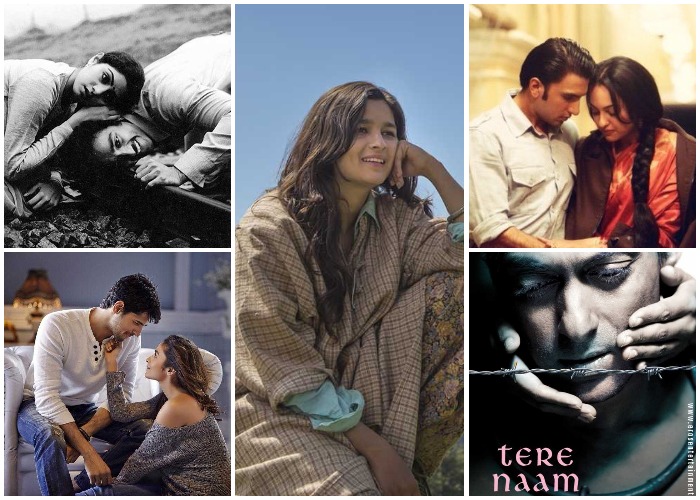 Some Bollywood movies are phenomenal if we're talking about their tear-jerkiness level. Even the coldest of hearts will shed a tear watching these movies. And if you're a crybaby already, you might need a bucket. And the crucial instruction you should follow before watching these movies, DO NOT WATCH THEM WITH YOUR FRIENDS! Well, if you want to embarrass yourself with a running nose and red eyes, you can go on. Here is the list of few 'too melancholic' films of Bollywood that can melt even coldest of hearts.
Highway
Before Highway, we always saw Alia Bhatt in a girl-next-door avatar. But in this Imtiaz Ali-directorial, the girl manages to move us in the best way possible. The scene, where Veera (Alia Bhatt) is lamenting the death of her love interest Mahavir (Randeep Hooda), is going to bring in some waterwork for sure.
Tere Naam
Personally, Tere Naam is Salman Khan's one of the best movies. The actor has portrayed the character of Radhey so phenomenally that we tend to forget that he's the superstar Salman Khan. Lover boy's life goes topsy-turvy with a head injury. His lady love commits suicide, while he makes his way back to mental asylum. Too much to deal with!
Sadma
We all know this movie for the song 'Ae Zindagi Gale Laga Le'. No other song in Bollywood has evoked such emotions like this track. But the movie is melancholic as this song is. A government teacher finds a new lease of life in a mentally unstable woman, who has lost her memory. But things go south when she forgets him completely when her memory revives. Life is such a cruel mistress, isn't it?
Lootera
Ranveer Singh and Sonakshi Sinha's powerful combination will take you into a different realm. A love story that can never be complete. A bandit and a Zamindar's daughter fall in love to never be together again. Sonakshi Sinha latches her hopes of living on a tree's leaves. She will live until the 'last leaf' of the tree falls. But Ranveer Singh will never let that happen.
Kapoor And Sons
Don't be fooled by the happy-go-lucky songs of the movie. This Alia Bhatt and Sidharth Malhotra-starrer film has lot more to it than we saw in the trailer. With too many life messages, tragedy, departures, Kapoor And Sons has the perfect ingredients to trigger a cry baby in you.