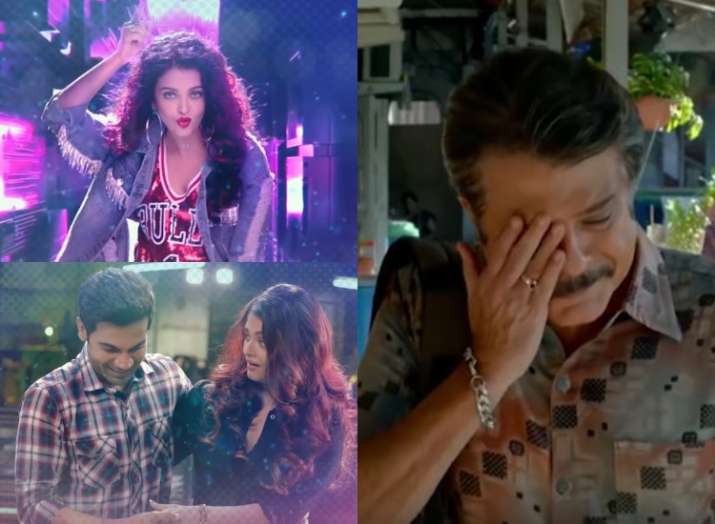 Anil Kapoor starrer Fanney Khan has created quite a buzz ever since the day it was first announced. Loaded with stellar performers like Aishwarya Rai Bachchan and Rajkummar Rao, the movie also offers a beautiful message for all the young girls who aspire to be like someone else rather than accepting who they are and this latest video of the film's making is proof.
Just two days before the film release, the makers of Fanney Khan released a making video of the movie which speaks loud about the heartfelt theme of the movie and what the actors feel about it. While the makers have already unveiled behind-the-scenes videos of the teaser and Aishwarya Rai Bachchan's Halka Halka song, this making video is different because it takes us into the soul of the film. 
In the video, the film's producer PS Bharathi and lead actor Anil Kapoor share why they chose to do this film. While Bharathi says she aspires to make young girls feel special about themselves through this film, Anil Kapoor revealed that he took up the role because he was able to relate to the daughter's character himself. Another thing that attracted him was the beautiful way in which the father supports his daughter and doesn't look at her the way the world does.
The film tells the story of a middle-class cab driver who wants to help his daughter achieve her dream of becoming a superstar. Anil Kapoor plays the father, newcomer Pihu Sand the daughter. Aishwarya Rai Bachchan plays Baby Singh, a singing sensation in the film while Rajkummar Rao plays Aadhir, Fanney's partner-in-crime. Pihu, Lata in the film, wants to be a popstar herself just like Aishwarya and tries to imitate her style. 
The movie wants to tell young girls that it is okay to be what you are and not try to become like someone else. Directed by Atul Manjrekar, the film reunites Anil Kapoor and Aishwarya Rai Bachchan after a gap of almost 17 years. Fanney Khan will hit the screens this Friday on August 3.
Here's what we have to say about Fanney Khan's trailer: