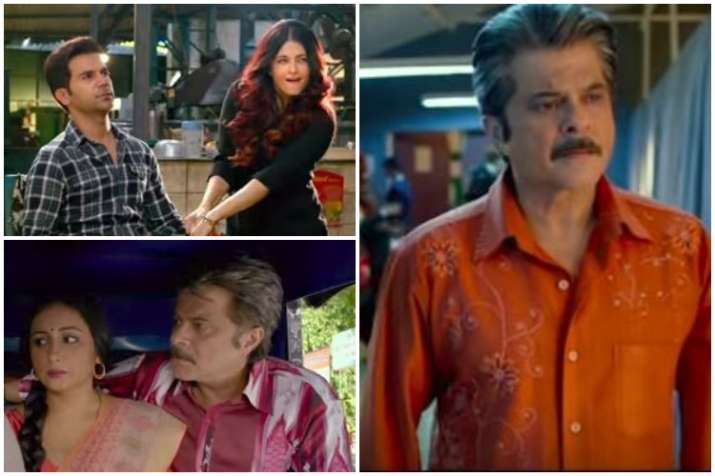 The trailer of  Fanney Khan featuring actors Anil Kapoor, Aishwarya Rai Bachchan and Rajkummar Rao is here and it was worth your wait. A spectacular story laced with some powerful performances is waiting for all the cinema lovers. Well, looks like the movie belongs to Anil, who can go to any extent to make his daughter a singer. Rajkummar is his friend and Aishwarya plays a celebrity.
Fanney Khan Trailer Review
Age is just a number for Anil Kapoor. The film belongs to him. He played the role of a father, who couldn't fulfil his dream of becoming a singer but can go to any extent to showcase his daughter's talent to the world. Due to financial crises, he took help from his friend (Rajkummar) and successfully kidnaps a celebrity (Aishwarya).
Anil's daughter constantly faces body-shaming because of her heavy weight but this didn't stop her father from motivating her.
With some funny and many emotional scenes, the two-minute-trailer will take you to a roller-coaster ride. Aish and Rajkummar's chemistry is amazing. The film has almost everything that can make it a big hit.
Directed by Atul Manjrekar', Fanney Khan is inspired from Dutch film Everybody's Famous. The movie is all set to hit the screens on August 3.