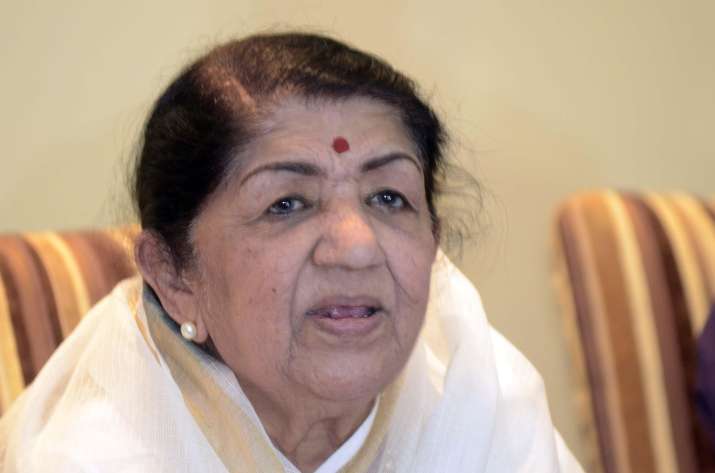 Legendary singer and Bharat Ratna Lata Mangeshkar has made quite an unusual and heart-touching appeal to her fans ahead of her 87th birthday, coming next week. Lata ji has requested her fans to remember the brave Indian soldiers on the borders and donate money to their families.
In an appeal, she requested her well-wishers to stay away from sending her flowers, sweets, cakes and greeting cards. Instead, she asked her fans to donate money from these things to the brave soldier brothers.
She added that whatever we do for the soldiers is not enough, as they lay their lives just to protect us.
She said: "I believe that mother, father, teacher, motherland and the guardians of the motherland, our brave soldiers... Whatever we do for them, it is not enough. Our soldiers... who don't think twice before sacrificing their lives for protecting our country... Because of them we are safe."
"Hence, it is also our bounden duty to do something for them, whatever we can," Lata said, adding that on her part, she has made a contribution for the newly-created Army Welfare Fund Battle Casualties fund.
"I shall consider it a favour, if you all can, as per your capacity, make your contribution for this. I am confident I shall continue to receive your love, affection and blessings always. Jai Hind, Vande Mataram," Lata, who will turn 87 on September 28, urged her fans.
Last Sunday, Lata had condemned the terror attacks in Uri, Jammu & Kashmir and demanded the strongest action against the perpetrators.
"I consider the Uri terror attacks as an example of cowardice... These perpetrators must be paid back in the same coin... That will be a real tribute to all our martyred soldier brothers," said Lata, who has sung scores of immortal patriotic songs in her singing career.
(With IANS Inputs)