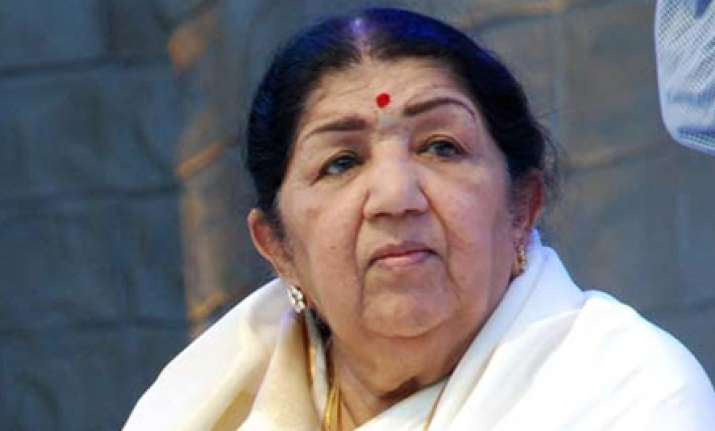 New Delhi: After Virat Kohli led India into the semi finals against West Indies with his flamboyant 82-run innings from 51 balls against Australia, there have been several comparisons pitching his talent with that of legends like Sachin Tendulkar and Brian Lara. 
However, Kohli's comparison with the great Sachin Tendulkar does not appear to have gone down well with the legendary singer Lata Mangeshkar. 
"There is no doubt that Virat Kohli is a great batsman but I don't like when Sachin Tendulkar is compared with him." Lata Mangeshkar tweeted. 
Lata has been a great fan of Virat Kohli too. After India's win over Australia in the knock-out berth clash on March 27, Lata Mangeshkar had congratulated Kohli through a tweet.  
Virat Kohli has been in splendid form in 2016, especially in the ongoing World T20 Championship. He has, so far, scored 273 runs in five matches with an average of 136.5 and a strike rate of 146.77. 
Kohli's ODI career has been one of the mot striking in the world. He has hit 25 ODI centuries in just 162 innings – fastest in the world. Sachin Tendulkar, on the other hand, had completed his 25 ODI centuries in 234 innings. 
Virat has scored a total of 7212 runs in 171 one day internationals, including 25 centuries and 36 half centuries, with an average of 51.51 and the highest score of 183.
Sachin Tendulkar has played 463 ODI matches in which he has scored 18426 runs with an average of 44.83 and has hit 49 centuries and 96 half centuries – perhaps the highest in the world. 
Talking about test cricket, Kohli has made 2994 runs in 41 matches with 11 centuries and 12 half centuries. On the other hand, Tendulkar has played 200 test matches in which he has made 15921 runs that include 51 centuries and 68 half centuries. 
Important to mention here that Sachin is the world's only batsman to score a century of centuries.      
The statistics clearly show that although Virat has a very bright future and is currently one of the best batsmen in the world, he has a long way to go to meet the magical figures created by Tendulkar in the world of cricket over the long span of his career.