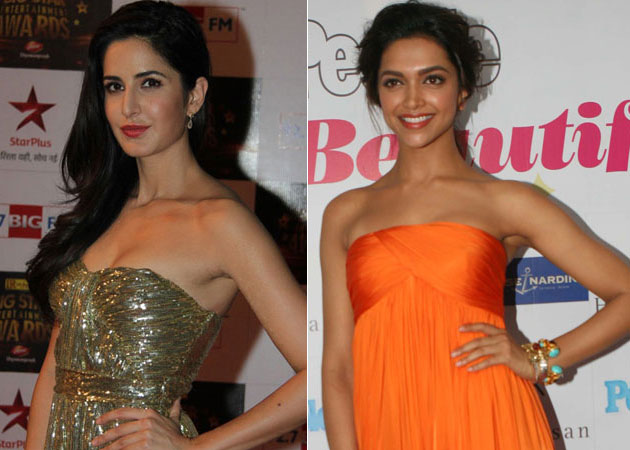 The two actresses Katrina Kaif and Deepika Padukone (both ex flames of actor Ranbir Kapoor) are highly sought after in Bollywood, but this time they have featured in a news item together for different reasons. No one is oblivious to the fact that the Kat and DP don't share an amicable relationship and latest reports have it that they have mastered the act of avoiding each other.
Since their 'cold-war' started, Katrina and Deepika have tried their best to not come face to face with each other. So much so that even in events their entry and exits are perfectly timed.
Now, while not running into each other at events is easy it poses a trouble when Katrina and Deepika go to the same gym. Both the ex-flames of actor Ranbir Kapoor go to the gym of fitness trainer Yasmeen Karachiwala. Since they keep busy, the actresses hit the gym at whatever times suits them. This scenario obviously raises the probability of them bumping into each other but looks like the actresses have found a way to evade this too.
A report published in a leading daily said that before the ladies hit out to the gym their respective managers call the gym to know if the coast is clear or not. The report added that Kat and DP do it so that their cold war is not evident to fellow gym members.
Katrina and Deepika's cold war goes way back to 2009. It was around this time that Katrina was shooting with Ranbir for 'Ajab Prem Ki Gazab Kahani' and the Kapoor scion fell in love with the former. Reports suggested that Ranbir was already in relationship with Deepika when he started seeing Katrina. Though, Ranbir's affair with Katrina has ended too; but looks like the ladies have not buried the hatchet yet.