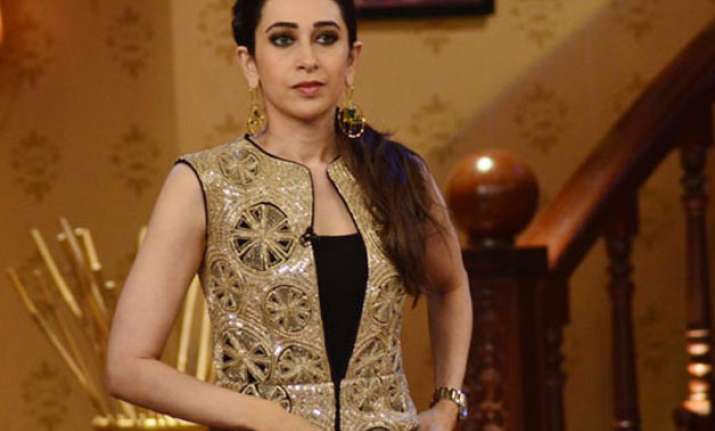 New Delhi: Actress Karisma Kapoor's marriage with Delhi-based businessman Sunjay Kapur was nothing like the 'always and forever' tales. After keeping up with each other for a few years, the two grew estranged.
Their divorce case is pending in court and the allegations which both the parties have fired on each other, has made the case quite messy.
Karisma, who was a hit actress in 90's, was recently questioned on how she was coping with the emotional turmoil. The actress replied saying she doesn't like telling people about what she is feeling.
 "I don't want to talk about my personal life,"
she responded cryptically.
Karisma's sister Kareena Kapoor Khan's movie 'Ki & Ka' releases this Friday. The elder Kapoor sister was asked if the younger one is standing by her side in this tiring time. To this Karisma said,
"She (Kareena) is busy promoting her movie, but no matter what, we always have time for each other and she is always there for me. She is my biggest support system during the tough times."
Sunjay had also alleged that Karisma is feeding poison in the minds of their kids and deliberately keeping them away. However, Karisma's lawyers had denied such charges saying that Sunjay was never a good father.
Speaking on how important her kids are, Lolo said,
"We love vacationing together and they mean the world to me."
While the star couple has created controversies by washing their dirty laundry in public, the Supreme Court had ordered Karisma and Sunjay to setlle amicably.