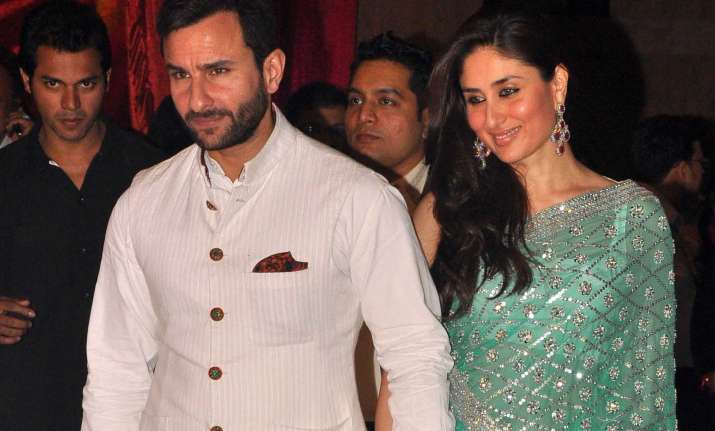 New Delhi: Kareena Kapoor has been a trend setter in Bollywood. She created a rage among the audience when she hit the silver screen with her size zero figure in Tashan.
The next sensation came when the diva announced her wedding with beau Saif Ali Khan. And how can we forget Saif's much talked about 'Kareena' tattoo.
Once again Bebo is making to the headlines and this time it is because of her upcoming movie 'Ki and Ka' opposite Arjun Kapoor.
The movie has challenged the patriarchal mentality of the Indian society, which says there can only be house wives and no house husbands.
But apart from the unique concept, 'Ki and Ka' is also grabbing attention because of the sizzling chemistry between Kareena and Arjun, not to forget the steamy kissing scenes of the couple.
Ever since the trailer of the movie released that shows Arjun Kapoor being the perfect 'house husband', Bebo has been bombarded with questions regarding comparisons between Arjun and Saif.
While Kareena has been answering all questions quite smartly, the diva recently ended up revealing why she has actually married Saif Ali Khan.
This happened during a promotional event of 'Ki and Ka', when Kareena was quizzed about how people in our society don't consider house making and motherhood as a job and often take it for granted.
To this she replied, "Today I am a wife and all my life I will work and earn money and my husband will support. That is the only condition (on which) I married Saif."
Seems like Kareena-Arjun's 'Ki and Ka' is likely to change the mentality of our society about the lad'ki' and lad'ka'. Helmed by R. Balki, the movie will hit the theatres on April 1, 2016.