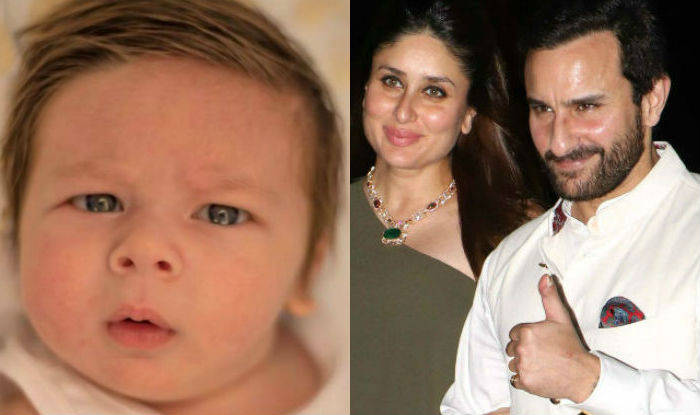 Taimur Ali Khan, son of Bollywood's royal couple Kareena Kapoor and Saif Ali Khan is making headlines ever since his birth. The doting mother, Kareena prefers calling her son as 'Little John' instead of his official name Taimur. This cute little nawab, Taimur, is once again turning heads due to his new nickname.  
The newly turned mommy, Kareena's little bundle of joy Taimur, was recently in controversy due to his name. The star couple also got trolled on Twitter for naming their son after a Mongolian ruler Timur Lang. 
Reacting to Taimur's name controversy, Kareena even said that why are people taking her son's name so personally. The 'Ki & Ka' actress even said, her son's name has no resemblance to anybody living or dead.   
Notably, the actor gave birth to Taimur on December 20 last year and named their son as Taimur Ali Khan Pataudi. 
The proud father, Saif Ali Khan, also announced the news very excitingly and wrote, "We are very pleased to share with you all the wonderful news about the birth of our son: Taimur Ali Khan Pataudi, on the 20th of December 2016."
Interestingly, there is nothing new in giving someone a nickname. Don't we all have a nickname? Then how does it matter to people, if Kareena too calls her son Taimur, with a nickname.