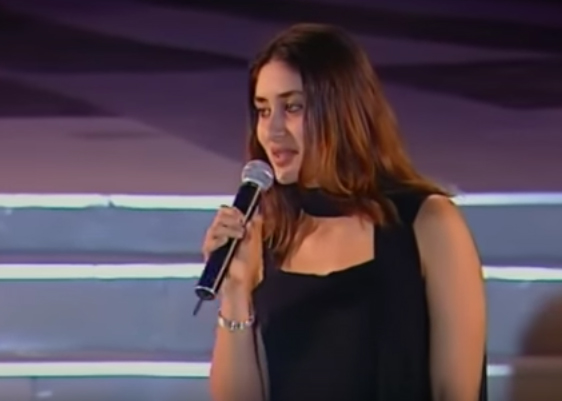 Kareena Kapoor Khan is one of the most sought after actresses of Bollywood today, but there was a time when she had lost the best female debut award to Ameesha Patel. Both the actresses made their Bollywood debut in 2000 with 'Refugee' and 'Kaho Naa Pyaar Hai' respectively.
A video from the 2001 Lux Zee Cine Awrads has surfaced on the Internet that shows Kareena's discontent after the loss. The clip starts with actress Aishwarya Rai Bachchan announcing Kareena as the 'Face of the year'. When Bebo came on stage to collect the award, her expression gave away the displeasure of not winning the debut award.
In her thank you speech, Kareena didn't even bother smiling and kept it short. She only thanked the organisers and walked off with the award.
One has to give it to young Kareena for being reflective about her emotions. During award shows, many celebrities' flash fake smiles after losing but Bebo chose not to do that.
Looking at Kareena's journey in Bollywood, she has come a long way highlighting that fact that losing one award had little to with road in one's career. On one hand where Kareena has been a part of amazing cinema and been acclaimed for her work; the winner Ameesha doesn't have many successes stories to tell.
Currently, Kareena is winning hearts in her pregnancy period. Rather than sitting at home, she broke many stereotypes recently including walking the ramp and doing magazine shoots. The wife of Bollywood's Nawab Saif Ali Khan is expected to deliver their first baby later this month.