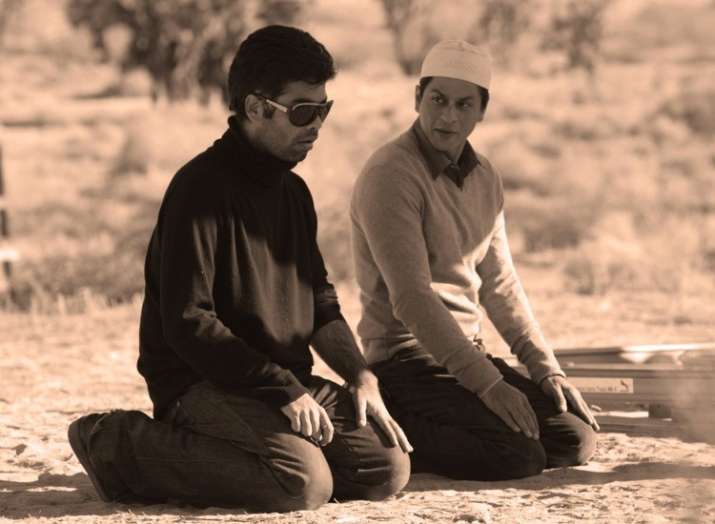 Didn't we all fell in love with the innocence of Rizwan Khan in 2010 blockbuster My Name is Khan? The movie garnered massive box office collections and unstoppable love from the audiences. But looks like the director maestro Karan Johar isn't that happy with the movie he made.
The filmmaker reveals that if he had the chance, he would go back in time and make some technical changes to make the movie look better. The film revolves around an Indian Muslim man Rizwan Khan (Shah Rukh Khan) who has Asperger's syndrome, sets on a journey to meet the President of United States to change the perception people have about Muslims after the attack of 9/11.
A film that will always remain hugely special to me! A relevant film with a beating heart....thank you @iamsrk @KajolAtUN @ShibaniWrites @dop007 for making my experience so epic!!!! #8yearsofMNIK pic.twitter.com/IsVYtNxigH

— Karan Johar (@karanjohar) February 11, 2018
At a song launch yesterday, Karan told the reporters, "When a film is made you do get a chance of evaluation of what is right and what is wrong. Every time I see my films, I feel there is a scope for improvement. There is a hurricane section in the film where I felt in a direction I did not do it well. It was my mistake. So, if I had (the chance to) revisit I could have changed that 15 minutes scene. I am proud of the communication of the film, I am proud of the context of the film. I am proud of Rizwan Khan, played by Shah Rukh Khan and the way he played the character, and the message. I was very proud of it. I am grateful to writer Shibani Bathija."
Just yesterday, Karan Johar featured in a song launched by The Six Pack Band 2.0 called, 'Jhakkad Pakkad Dance', which focuses on mental health and disability. The filmmaker gave his voice to the video in order to change the outlook people have for differently abled children.
Was an amazing experience to share the stage with these talented and inspirational kids! More power to Ashish Patil and everyone at @Y_films for making this #6PackBand2 a musical sensation! https://t.co/JtBtIhCwrc

— Karan Johar (@karanjohar) April 26, 2018
This newest band comprises of 6 children aging between 13-18 with special needs but they are all passionate about music.