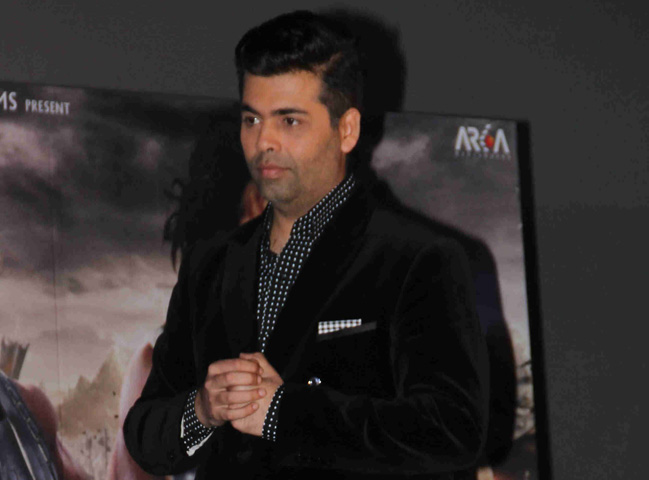 Filmmaker Karan Johar yesterday evening broke his silence on the controversy surrounding his upcoming directorial 'Ae Dil Hai Mushkil'. The presence of Pakistani actor Fawad Khan has garnered this movie lot of wrath. In an emotional message, Karan addressed the issue yesterday saying that it hurt him that he got the label of an anti-national. His message, however, was not able to change the thoughts of many.
Karan Johar said that he will not work with artistes from across the border after this incident, but urged people to not forget that a lot of Indian people have put in their blood and sweat in this movie. He said it would be unfair to those 300 Indians who have worked day in and day out for the movie.
As soon as Karan's message saw the light of the day, he became the trending topic of micro-blogging website Twitter. Many were of the opinion that KJo's message was perfectly timed so that his ambitious project doesn't suffer. There were others who thought that Karan could easily sweep away all awards for best acting this year. Some felt that Karan's nationalism rose only when his movie is on grave trouble.
Here are a few reactions for you:
This top Bollywood producer @karanjohar cannot find talent among 1.3 billion Indians? #ADHM #PakistaniTerror https://t.co/iRJZmPwjjT

— Tufail Ahmad (@tufailelif) October 18, 2016
@karanjohar sir u could re shoot paki actor part of ur film with sushant singh or many other good actors from indian industry.

— #MandirwahiBanayenge (@tarunlambha) October 19, 2016
Feeling Sorry 4 Team #AeDilHaiMushkil but When it comes to Nation, nothing else matters! @karanjohar had enough time to replace scenes.....

— Reian (@ReianSpeaks) October 19, 2016
For a while now, ADHM has become a topic for discussion across the entire country. In the wake of Uri attack, Raj Thackrey led MNS asked for a ban on the movie. Now that the movie is a few days away from release, the party has also said that they will vandalise multiplexes if the movie is screened. Last week, the cinema owners association had said that they will not release the movie.
Though, the police has promised security against the veiled threats of MNS, it is true that ADHM is engulfed by many troubles. With the video message, Karan may have hoped to put the ball in people's court for them to decide whether they should watch the movie or not. But with the reactions that the message got on social media, it seems people are not quite convinced.