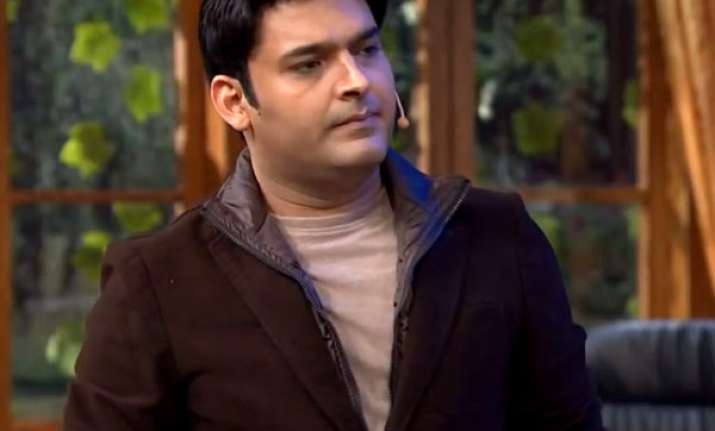 It seems that with his complaint to Prime Minister Narendra Modi, comedian and actor Kapil Sharma has started problems for himself. Kapil, today tweeted to the PM about the alleged corruption in Mumbai's civic body. In return, Kapil became the receiver of hate comments from ardent online  supporters of the Prime Minister.
In his tweet, Kapil asked the PM where are the promised 'ache din', if he has to pay Rs 5 lakhs bribe to Brihanmumbai Municipal Corporation. Kapil alleged that the BMC was asking for Rs 5 lakh to grant approval for constructing his new office.
Kapil tagged Mr. Modi's Twitter handle and also got a reply from the chief minister of Maharashtra Devendra Fadnavis. Mr. Fadnavis asked Kapil to provide him all the information in this matter and promised that the culprits won't be spared.
While this case is still unfolding, Mr. Modi's followers started trolling him. Many users of Twitter used this opportunity to troll Kapil. Some even went on the extent to say that they will boycott his show, 'The Kapil Sharma Show'. There were few who thought this step by Kapil is a result of the stardom he has received. They said that success has got into his head.
Check out few tweets aimed at Kapil:
Kapilbhai, is scoring cheap points... TRP of showing nose dived .. Helping @sherryontopp

— Kailash Wagh 🇮🇳 (@kailashwg) September 9, 2016
good that now his stupid show will go into dust bin.. Shameless

— Kailash Wagh 🇮🇳 (@kailashwg) September 9, 2016
वाह क्या कॉमेडी है,दर्द है बीएमसी का,इलाज मोदी से चाहते हैं।शो चल नहीं रहा है राजनीति में किस्मत चमकाने की चाल

— dharmendra Singh (@dharmendra135) September 9, 2016
sony ki trp top pe nhi LOL xD

— Vedant Shukla (@vedantsshukla) September 9, 2016
Dear @KapilSharmaK9 are you planning to join Awaaz e Punjab with @sherryontopp? @narendramodi

— Gautam Trivedi (@KaptanHindustan) September 9, 2016
yeah kab celebrity bangaya,? Logo ki beizati karke jabarjasti hasane wale ko ajkal cele bolte hai?

— M O N K (@iamGunjanGrunge) September 9, 2016
While there is still no clarity as to how this controversy will take shape, it is possible that Kapil loses out on a chunk of his viewership because of this. History has it that celebrities who have criticised Mr. Modi have been at the receiving end of hatred and lewd comments. Now the question which arises is that will the man who made everyone laugh their guts out receive same kind of treatment? Only time will tell.