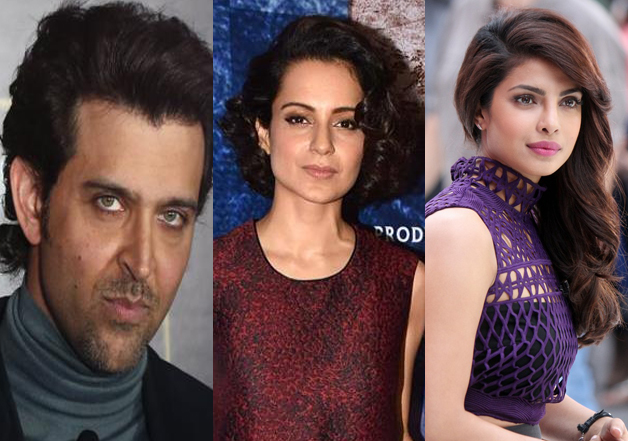 Kangana Ranaut doesn't have an impression of being someone to mince her words. Her unbarred statements make way to the headlines, and she has kept up with this nature of hers recently too. During actress Neha Dhupia's chat show  #NoFilterNeha, the 'Queen' of Bollywood held nothing to her mind, took digs at actors Hrithik Roshan and Priyanka Chopra.
It is a well known fact that co-stars Hrithik and Kangana are arch-enemies. Earlier this year, they washed their dirty laundry in public, and post that Kangana has taken many digs at the 'Krrish'.
So, in the candid conversation with Neha Dhupia when Kangana was asked to present award for Best 'Thank God they have famous parents or they'd be nowhere', the latter took Hrithik's name promptly. She added, "Hrithik Roshan, you know it's true!"
A few weeks ago, Kangana had slammed Hrithik Roshan's father producer Rakesh Roshan when he came to his son's rescue. Kangana had said she doesn't understand why adults have to take their parents' help.
This new statement would add more fuel to the already fiery war.
Moving away from Hrithik, Kangana also took a dig at global star Priyanka Chopra. When asked about who has a fake laugh, Kangana said Priyanka tops this list. Well, this could make way for another cat-fight in Bollywood.
On the work front, Kangana will be seen next in 'Rangoon' along side Saif Ali Khan and Shahid Kapoor.