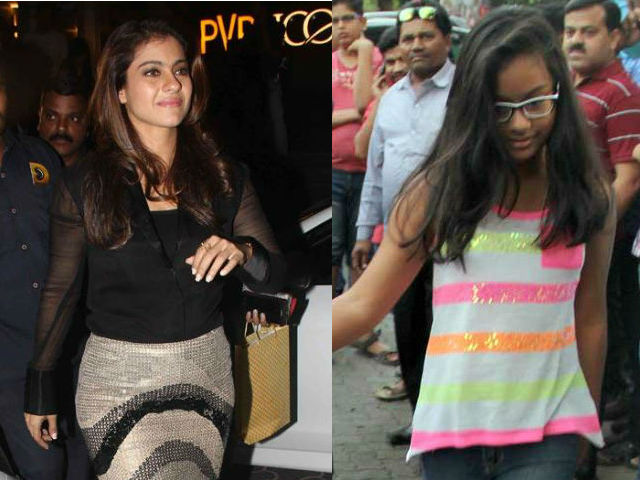 The beautiful actress Kajol is extremely active on social media these days and today also she posted a pic on Instagram. However, her post didn't go too well with her daughter Nysa Devgan. 
Kajol posted funny pics of her own expressions when she sees her kids and tagged her daughter to which Nysa replied: Mommmm…why do you have to be so extra!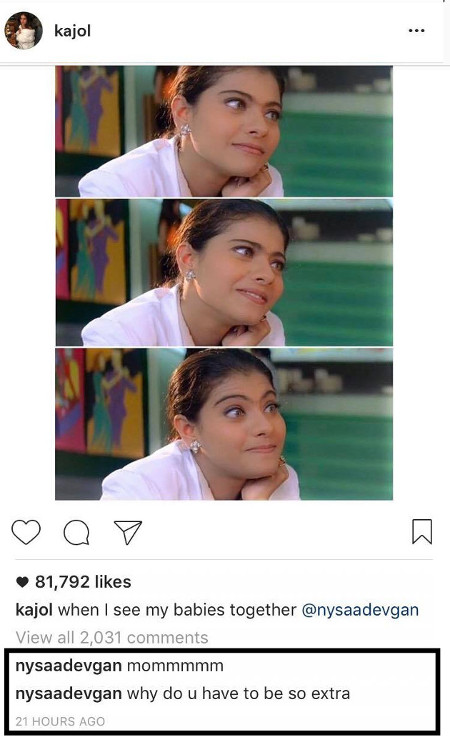 Kajol's Instagram post embarrasses daughter Nysa, see pic
Well, Kajol can sometimes be quite the sassy mom on Instagram, and Nysa is not happy about it. Co-incidentally it was Nysa who had introduced the actress to social media.
 In an earlier interview, Kajol revealed how Nysa convinced her to join social media. She said, "She's the one who convinced me to go on Instagram and she was like, 'You have to have social media. Media is important, you are doing films and you need it'." Back in August last year, Nysa even forced Kajol to post a video as she wanted the actor to thank her fans for wishing her on her birthday.
 It looks like daughter dearest might be regretting introducing her mom to Instagram. What do you feel?