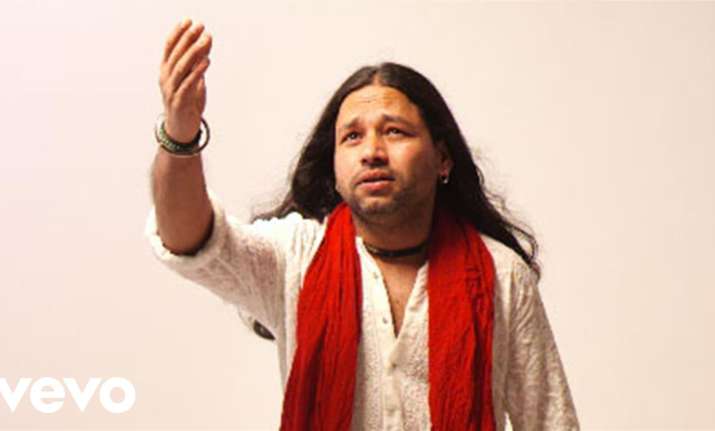 A year after he introduced bands, SurFira and Indie Routes, singer Kailash Kher will launch two new musical outfits- Sparsh And AR Divine on his birthday on July 7. He says it is his way of nurturing music and art to save humanity. 
While SurFira is a five-member rock band ( vocalist Soham Pathak, bassist Ajinkya Jadhav, lead vocalist Rahul Bhavsar, drummer Virendra Kaith and keyboardist Nikhil Pachpande), AR Divine comprises seven musicians ( vocalist Abhishek Mukherjee and Rachit Agarwal, bassist Rahul Deo, percussionist Aditya Dhekale, drummer Jaynesh Parle, keyboardists-harmonium player Shivhari Ranade and lead vocalis Neelab Nath ) who specialise in film and Sufi music. In 2016, he launched SurFira Indie Routes at an event called Naye Parinde, Nayi Udaan. On that day, he decided to find and nurture the right talent.
Considering he had no one to guide him in his early days as a musician- a void that he felt deeply Kher resolved to mentor new talent and help them bring their skills to the fore.  "There are many gifted and unexplored artistes in our country. But established artists, singers or promoters barely encourage them. I'm glad God chose me for this noble act. The two bands that we launched last year do live shows and recordings for films and non-film projects. Their fan base is growing, which is a dream for every indie artiste," says Kher.
Nayi Udaan embodies the spirit of a new beginning for two new musical bands- AR Divine and Sparsh this year. While he is happy to showcase new talents to the world, he feels how the band perform in the future is up to them.
"Nayi Udaan is a platform of support to promote the richness of our diverse culture and an opportunity for me to give back to the world of music and for those who believe in it," Kailash said in a statement.
An advocate of indie music, Kher says promoting new talents from across the country is also an attempt to broaden the horizon of Indian music scene and take it beyond Bollywood songs. "I decided that every year on my birthday (July 7), I will launch new talents/musicians. It is like how we are committed to saving the Earth or nature by planting saplings, saving water... The same way I thought of nurturing music and art to save humanity and its passion," added the "Allah Ke Bande" hitmaker.
 "Due to excessive branding and marketing, music in India has become synonymous to that of films. But the number of artists who practise independent music is growing by the day, and the number of takers is also soaring. I feel that these artists can keep the richness of our Indian culture alive through their music. That's why I want to nurture up and coming musicians, and promote non-film music," says Kher.
These groups have been carefully chosen, nurtured and curated by Kailash himself.