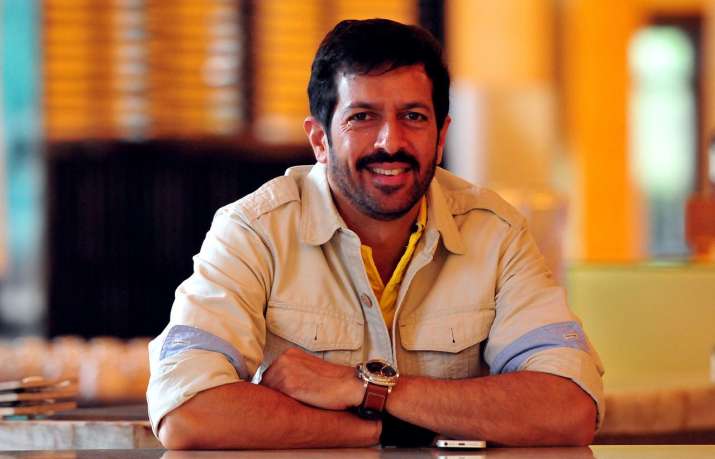 The director of Salman Khan starrer 'Ek Tha Tiger', Kabir Khan was very happy that his close friend and director Ali Abbas Zafar was helming the second part of the Tiger franchise titled 'Tiger Zinda Hai'.
The ace filmmaker was speaking at the Kirori Mal College Alumni meet on Wednesday to raise funds for rebuilding the college's auditorium. He stated that he was elated with the fact that Ali is taking the franchise forward that he started. He added that the world that he created would be same but now interpretation will be different.
Kabir said: "The series was started by me, and Ali is taking that forward. I feel very happy for him. He was my assistant and my close friend too."
"As Yash Raj Films has the rights of the series, so Ali will be directing the second instalment. He will go with his vision of 'Tiger', though the characters and the basic set-up will be the same. The world which was created by me will be the same, but the interpretation will be different," he added.
Asked if he has given any personal inputs for the sequel, Kabir Khan said: "No, I haven't. Whatever the characters were in the first part, those will be carried forward, but the plot is different and is created by Ali only."
The shooting of "Tiger Zinda Hai" has started in Morocco. It is slated to release on December 22.
Meanwhile, Khan has recently finished shooting his forthcoming movie "Tubelight".
"We've completed the shoot before schedule. Now the post-production is going on. Still there is a lot of time to release the film, so I have some ideas."
"I am thinking of making some mini-series for Netflix and Amazon... There are some ideas, which I am trying to develop. As soon as 'Tubelight' releases, I will be able to make an announcement about my next project."
(With IANS Inputs)