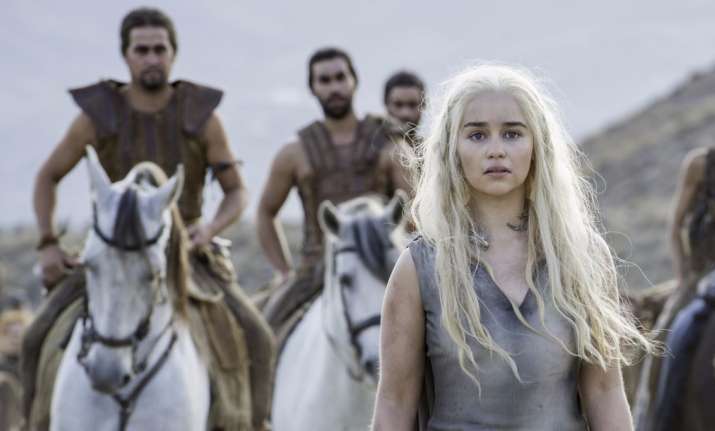 American fantasy drama television series Games of Thrones has entered the Guinness Book of World Records as the most pirated show with 1,44,00,000 illegal downloads per episode.
The hit HBO series has won the title for the fourth consecutive year, according to the 2017 edition of Guinness. There were about 14.4 million illegal downloads of the fantasy drama per episode.
The show was also given the title for Most Emmy Awards won by a TV series in one season, with season five winning total 12 awards.
Inspired by novelist George R.R. Martin's bestselling series, the HBO series narrates a gripping story of seven kingdoms and royals vying for the Iron throne. It weaves together various emotions -- from love, politics, revenge, hatred and value of family -- into a bloody tale which has caught the fancy of several people across the globe.
With character Jon Snow being stabbed by his own men in the finale episode of season five of period drama Game Of Thrones, the makers certainly played with the emotions of everyone who is an ardent follower of the show. Gladly for them, the sixth season is back and has aired the first episode easing the anxiety.
The popularity of the show scaled such heights that even porn websites began losing visitors. Pornhub Insights blog shared that during the premiere of the first episode of the sixth season of Game of Thrones, Pornhub's traffic from the US saw a drop of four percent. A four percent drop in traffic is quite significant, considering that Pornhub has over 60 million daily visitors.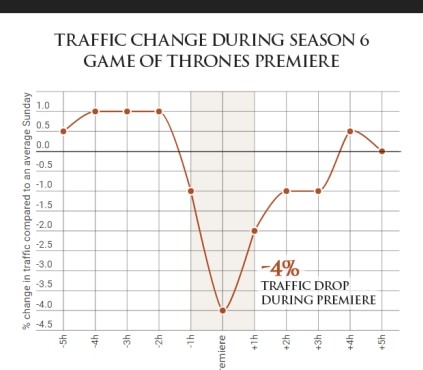 The report by Pornhub further said that Game of Thrones was one of the top searches on the website. Throughout April, searches containing Game of Thrones were slightly above average, but shot up in the days before the season premiere, peaking 370 per cent on Sunday the 24th, the day the sixth season of Game of Thrones was first aired on television. The blog said that this could be due to fans wanting to revisit the nude and other graphic scenes from the show or the various porn parodies based on it.
This season of Game of Thrones broke the previous record it had created. Its first episode of Season 6 got almost 10.7 million viewers, which was about 9.7 million viewers in season 5.