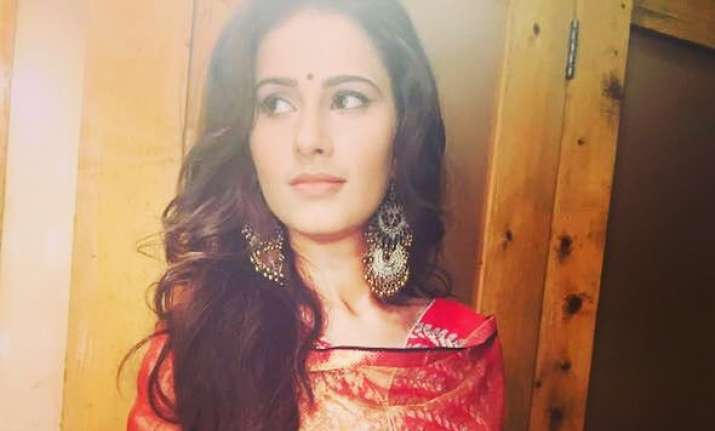 TV actress Shivani Tomar, who will be seen playing the female lead in upcoming television show Iss Pyaar Ko Kya Naam Doon, has said that television audience likes to watch women who are a little dominated by men. The gorgeous lady will be seen essaying the role of a woman, Chandni from Allahabad on the show. She will play the love interest of Barun Sobti.
Asked about the stereotypical representation of women on Indian television, Shivani told IANS here: "I think people like to see 'bechari ladki' (damsel in distress) on the screen when it comes to the television audience. That is why we get to see two of the extreme categories of women in our TV serials -- either they are superwomen who are highly successful in professional and family life, or counting sympathy from everyone because of emotional struggle of a regular middle-class family.
"Well, I do not relate (as an audience) to either."
According to the actress, her role as Chandni in "Iss Pyaar Ko Kya Naam Doon", is a good balance of both, as the character has a strong personality and is highly educated, but does not "scream out" to prove her ability in every step of life.
"Chandni is well versed in Sanskrit, knows all the rituals, heavily influenced by the holy Gita. As an individual, she has a strong personality, though she is a so-called 'sanskari' girl, at the same time, she has a journey where she struggles at times. So you see, there is a balance of both. That is why I found the character very interesting to play," Shivani said.
Interestingly, playing this character has given her space to grow as an individual as well.
She said: "My Hindi and English is good, but not Sanskrit. So I had to learn Sanskrit, various shlokas of Bhagvad Gita to understand them well. And that is giving me a better insight of our Hindu religion. I wouldn't have to get into the details of that, if not for my character, but this is all good."
Shivani shifted base to Mumbai from Delhi five years ago. Her struggle included being replaced in three television shows namely Kasam Tere Pyaar Ki, Mohra and Tu Mera Hero.
"Well, I had two options -- either pack my bag and go back to Delhi or face the struggle. I chose the latter because my parents supported me all through. They never taught me to run away from any situation, the struggle is a part of our journey. So, I feel blessed today."
The previous season of Iss Pyaar Ko Kya Naam Doon featured telly actress Sanaya Irani and Barun.
(With IANS Inputs)