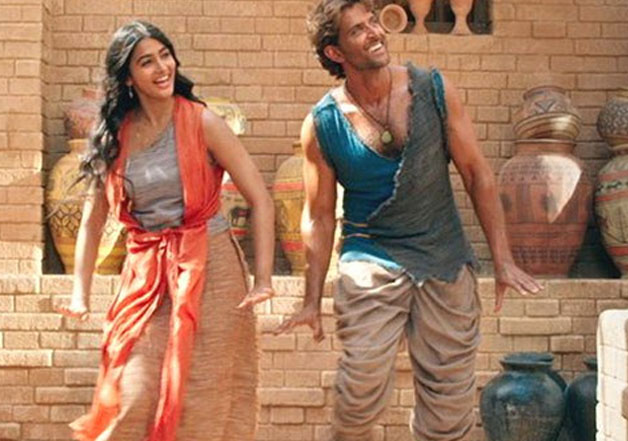 Actress Pooja Hegde will have to skip the promotions of her much talked about movie 'Mohenjo Daro' because she is down with dengue. Reports in the media have it that the debutante Pooja was diagnosed with the deadly disease during her busy schedule of promotions.
A source close to the actress told a leading daily,
"It was three to four days ago that she was diagnosed with dengue. She was unwell for a few days and decided to undergo a few tests. She had already committed and given her nod to multiple photo shoots and appearances, but will now have to back out. The makers of the film have, however, been very cordial, asking her to take her time to recover before jumping back into action."
Well, we hope the diva gets well soon.
This, however, will make her fans sad. Post her appearance at the trailer launch, Pooja seems to have made quite a fan following. Her feminine grace and style struck the right chords with the viewers who might have been looking forward to see more of her.
Alas! Now they will have to wait till August 13, when the movie will release, to see more of the beauty queen Pooja Hegde.
Seems not only viewers, her co-star Hrithik Roshan too is spellbound with her charm. At the trailer launch of the movie Hrithik had said,
"I have worked with a lot of co-stars but the kind of courage and kind of purity of just being in case of Pooja was something that struck me. And at that moment I knew for a fact that Pooja is very special, a rare talent and a beautiful person who will go a long way in the industry."
Directed by Ashutosh Gowariker, Mohenjo Daro is about the glorious city of Indus Valley Civilisation. The movie aims to tell the tales of the bygone era. In the movie, Hrithik's character Sarman falls in love with Chaani, Pooja's character who is the daughter of a priest.