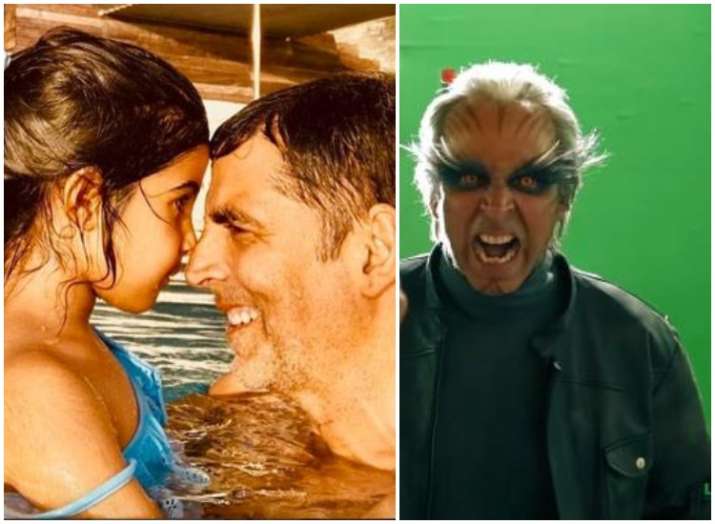 Rajinikanth and Akshay Kumar's 2.0 is one of the most anticipated films this year. With three days left for the release, there is an excitement in the fans to see their favourite stars do something different and unusual. Going by trailer, we can expect a brilliant film and if you consider the VFX and technology aspect, the movie is taking the standards higher. Akshay's looks in the film have been the highlight of the film. We got to meet the actor today as he was promoting 2.0. 
Talking about the look, he stated that it was challenging as it would take him good three hours for the whole get up and when he used to remove it, he could smell his own sweat. The costume was made to fit Akshay and there was no breathing space. 
When asked as to how Nitara reacted to her father's look from 2.0, Akshay said, "No, Nitara was not scared as she was around when the makeup was happening. She watched the process and she knew that something was happening to her father." The actor stated that the process was challenging and it took a good three hours to get his look perfect. Revealing his own reaction to the crow-man look, Akki added, " "I was just clicking selfies of myself. My family was with me and I kept on clicking selfies with my wife Twinkle and children, Aarav and Nitara. They were also happy."
Directed by S.Shankar, 2.0 is made on budget of Rs 600 crore. Bankrolled by Lyca Productions, the film is ready to release on November 29, 2018.