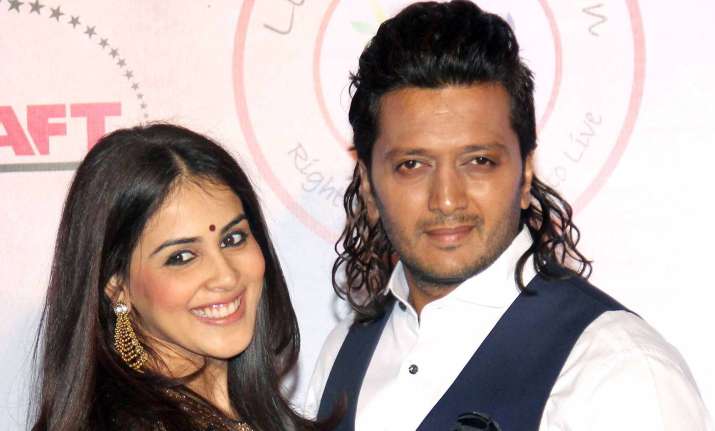 Actor Riteish Deshmukh is currently busy promoting his upcoming movie 'Banjo'.
The actor will be seen musician in the movie and is quite excited about it.
While 'Banjo' is yet to hit the silver screens, Riteish's wife Genelia is going all praises for the movie and her hubby.
She said is elated to watch 'Banjo' and feels these kinds of movies must be made more often. She also stated that she is proud of her hubby for fiving such a stupendous performance in the movie.
In fact, she also praised the lead actress Nargis Fakhrit and called her beautiful and lauded the entire cast of 'Banjo'
Genelia took it to micro-blogging site Twitter to share her views in a series of tweets and wrote, "Finally watched 'Banjo'...missed these kinds of films for so long. The warmth, the love, the thrills but most importantly Mumbai at its best".
"'Banjo' made me see Riteish Deshmukh like I'd never imagine..Special... Proud Baiko (wife)...The rest at home where I can be pompous and proud," she added.
Helmed by Marathi film director Ravi Jadhav, the film focuses on Banjo - street music of Mumbai - and its players. It traces journey of one such player, and how he tries to make it big in the music world with his talent after he meets Nargis's character who is a New York based DJ.
'Banjo' is scheduled to release on September 23.

(with IANS Inputs)