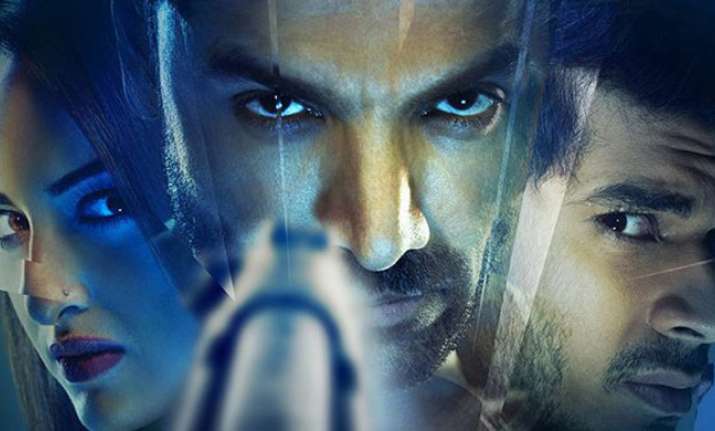 So, this is what Force 2 is all about- menacing villain who wishes to wipe out all intelligent officers of R.A.W, goes head on with an agent and a police officer. The plot of the movie was well explained in the trailer, which was released earlier today.
Starring John Abraham as the police officer, Sonakshi Sinha as the R.A.W agent and Tahir Raj Bhasin as the villain, the movie is slated for a release on 18th November. The trailer ascertained that the movie will have abundance of bullets and high end action sequences.
The trailer starts off on a note where a devilish villain promises to hurt India in a way that the nation never forgets. Post that ACP Yashvardhan (John Abraham), who accepts of being disoriented after his wife's demise, enters with a motive to save the nation. In his bid to do the same, he runs into KK (Sonakshi Sinha) and hence begins their joint quest.
'Force 2' is the sequel of the 2011 movie 'Force' and the trailer says that in terms of action this will be a notch higher.
John is reprising his role of a no-nonsense cop and it seems his chemistry with Sonakshi will be a high point of the movie. It looks like Tahir Raj Bhasin will deliver another hard hitting performance as a villain.
All in all, 'Force 2' looks like the movie which speaks about the greatness of Indian forces, and the limits they push for the citizens to stay safe. This may strike a right chord with viewers and translate to box office collections.