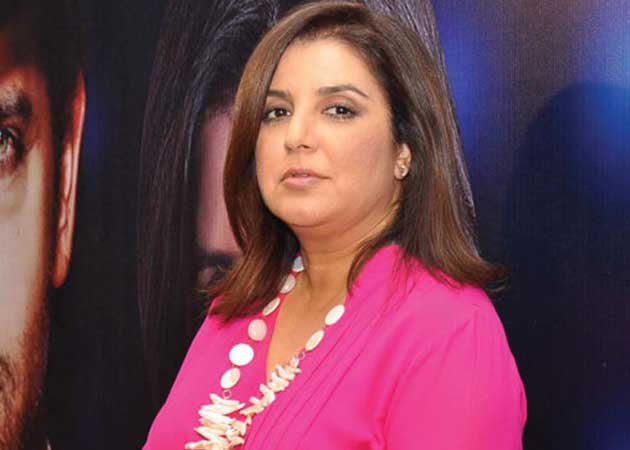 Director Farah Khan, who is well known for her choreography, has confessed that she isn't interested in choreography Bollywood songs.
She revealed that the reason behind this distraction is that all Bollywood songs are repetitive these days, which has made her part ways from chroegraphy.
"I feel all the songs are repetitive nowadays and all the situations are like same. Therefore, I also have stopped (choreographing) and doing very less work. Every song looks the same," she said at a press conference announcing her association with Shashi Ranjan's ITA (Indian Television Academy) School of Performing Arts to design first of its kind choreography course in India.
The choreographer turned director also mentioned that though today's choreographers are pretty good with their work but they pay not heed in improving their skills.
In fact, Farah also stated that today's choreographers didn't have to struggle as much as she did. She admitted that this struggle in the industry has help her be what she is today.
"A very good dancer gets a chance to choreograph and when their song becomes a hit, they do not pay attention on their skills and expertise. Since they keep getting work they do not see any need to improve their talents or think of choreography to make it unique or deliver a story through the dance composition," Farah said.
"They are good but they are different from me because I had to struggle a lot to reach this level. Sometimes struggle is good for a person because it teaches you a lot. Without struggling, it's like you are in second standard but elevated to 10th. Therefore, what you should have learnt in between, you're not able to acquire. Their struggle isn't same as me," she added.
Farah also spoke about choreographing Hollywood movies and said, "I've already done it. I am happy whenever they make a film with dance and song like Bombay Dreams they choose me for the choreography. I have worked with Jackie Chan and Shakira. However, Hollywood doesn't have the song and dance culture. So when they want somebody from Bollywood I am glad that they think of me first."
On the work front, Farah Khan is busy with her next directorial which is reportedly a woman-centric film and is not star-driven.