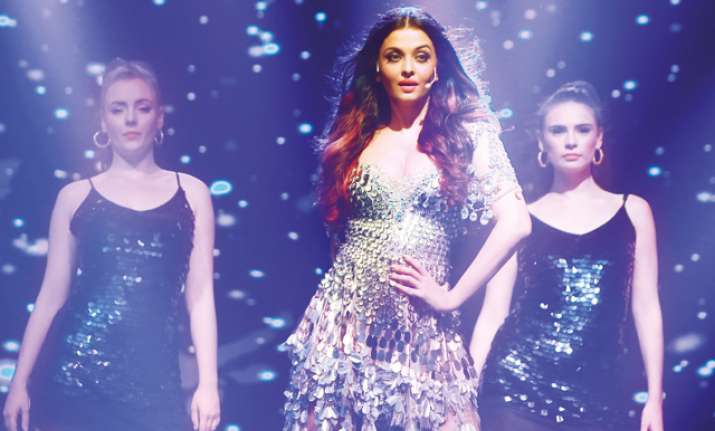 Aishwarya Rai Bachchan looks set to scorch our screens in her latest movie Fanney Khan. She is all set to play a singing sensation in the movie and will make her entry with the song Mohabbat which is choreographed by Frank Gatson Jr.
The song is being touted as one of the highlights of the musical drama. To keep the look and costumes, producers Bhushan Kumarr, Anil Kapoor and PS Bharathi roped in American choreographer Frank Gatson Jr who has earlier worked with Beyonce, Jennifer Lopez amongst others.
Talking about the song, Fanney Khan director Atul Manjrekar said, "The concept of the song came through Aishwarya's character in the film. She is the number one singer and the most beautiful woman in the country. The song sees her character touring across India and performing in front of a live audience. For the sequence, we referenced recent concerts that featured Arijit Singh, Ed Sheeran, Coldplay. That was the starting point."
Why an international choreographer, you wonder, and the filmmaker says, "There is immense talent in India and one of them, Ganesh Acharya, is the main choreographer for my film. However, with Aishwarya's song, we were attempting a performance of an international calibre. That said, let us not call Frank a choreographer. He is more of a performance designer. It's more of a performance-oriented number than a dance sequence," Atul explained.
In an interview, Atul said, "Aishwarya plays a huge pop icon who's extremely popular with the youngsters. Her character is a fabulous dancer and singer who performs on the global stage. While fleshing out her character, we began referencing a bunch of choreographers who do international live shows. Frank is among the best in the world and we decided to approach him. We have kept the tone of the film real and this song too is being choreographed tastefully. I've been extremely lucky with my cast as none of the actors turned me down."
The song promises to match international concert standards. The director revealed his leading lady is a fabulous singer off screen too. Throwing light on the experience of working with the international choreographer, Atul Manjrekar said, "When we approached him, he was very excited about the project and wanted to work with Aishwarya. The prospect of doing a Bollywood song appealed to him."