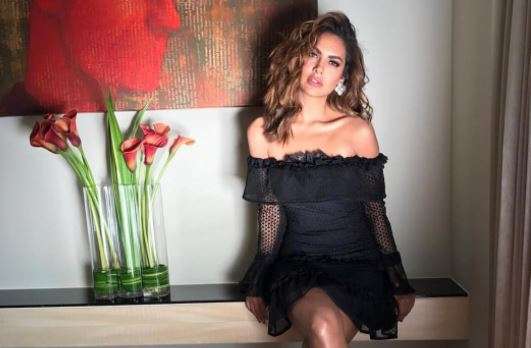 Bollywood actress Esha Gupta who was last seen in Baadshaho has often been subjected to trolling. Even her most run-of-the-mill pictures on Instagram are loaded with abusive comments. Few days back, when she posted a picture with her dad wishing him happy birthday, one of the comments in the section called her a slut.
When she was asked about trolls, the actress said that she just wishes that these people get a job or any aim in life."Trollers are basically people who have literally nothing better going on for themselves. So, they get online and start pulling down other who are actually trying to make a difference. Their trolls are not always restricted only to celebrities," Esha said.
"If I'm bothered by a nobody's opinion about my morals, it will be my fault. I believe if we are blessed enough by God to get a name and a platform where what we say will be heard, then it should be used to say things which matter, not just for promoting films," said the actress. "Everyone has the right to opinion, but trollers will troll on anything. I just wish they get a job or have goals in life," she added.
Earlier, she was trolled for posting her photoshoot pictures in which she was wearing a lingerie. Also a picture of Esha wearing a denim jacket sans shirt underneath has distasteful comments like ''show more'' and that's among the less vile comments. The actress uses social media platforms like Twitter to share her opinion on various subjects like the Supreme Court banning the sale of firecrackers in Delhi and FIFA U-17 World Cup.
(With IANS inputs)