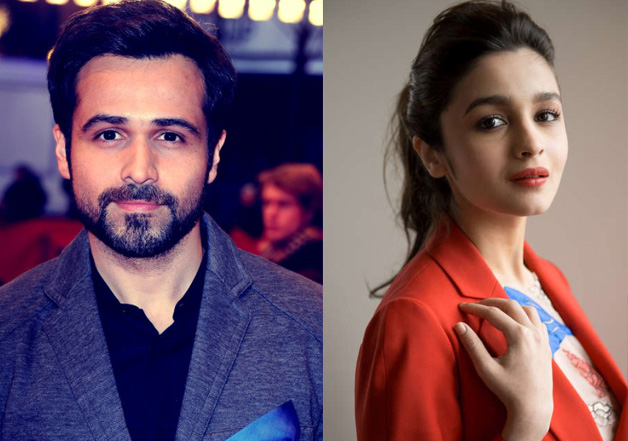 Actor Emraan Hashmi, who is known as Bollywood's serial kisser, has recently refused a movie opposite Alia Bhatt. The rumours mills are churning with reports that the "Raaz Reeboot' actor was offered a film with the 'Highway' actress but Hashmi  bluntly refused it.
And he has a valid reason for doing this. If you are thinking that there's something wrong between the two stars then let us tell you that it is not the case.
The only reason Emran Hashmi has turned down the movie opposite Alia Bhatt is because it was supposed to be a romcom. And he didn't want to play romantic lead against Bhatt.
Reason? Well for the uninitiated, Alia and Emraan are cousins and it would have been certainly very awkward for them to romance onscreen, given the relationship they share in real life.
The reports further suggest that Emraan not only denied the offer but he was quite upset with the film maker as well. Because he was astonished that how could the movie makers even think of such an idea (casting cousins as romantic lead).
'Raaz Reboot hasn't leaked, it was bogus file,' says Vikram Bhatt
Interestingly, in an earlier interview, Emraan had said that he would love to team up with his cousin and actress Alia Bhatt. Though, the actor maintained that he would not like to romance the 'Udta Punjab' actress on silver screen.
He said, "I can only work with her as a brother... Any other thing would make me sick. I can't romance my cousin and I don't think anyone has done that; it would be awkward".
Guess! The filmmakers need to take clue from this and come up with an appropriate script if they want to cast Emraan and Alia together.
On professional front, Emraan Hashmi will be next seen in 'Raaz Reboot' which is slated to release on Friday (September 16, 2016).