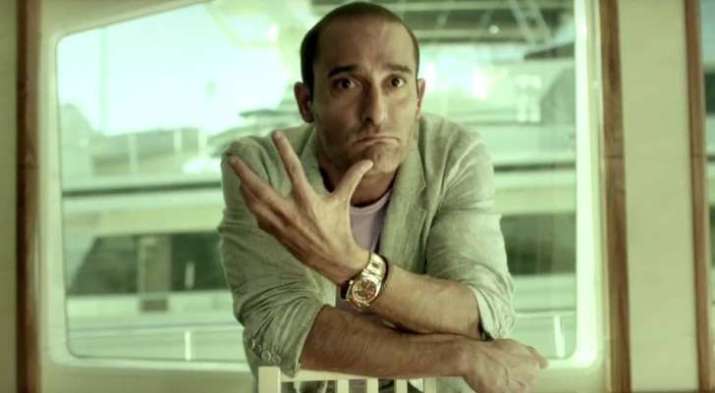 With only few hours left before the release of high on action movie 'Dishoom', news has surfaced that one of the important members of the cast is quite miffed with makers. Reportedly, Akshaye Khanna who will be returning to silver screen after a gap of four years is angry that the makers did not involve him much during the promotions.
Earlier it was reported that keeping Akshaye from promotions was the idea of makers. They wanted to keep his appearances to a minimum so that he stays as a surprise element when people watch the movie. But, being absent from all the promotions has reportedly not gone well with Akshaye.
 A source close to the actor was quoted by a leading daily as,
"Dishoom marks Akshaye's return to the big screen after a four-year hiatus. He wanted it to be talked about, but he is unhappy about not being promoted as promised."
"It was Akshaye who asked the film's team not to go overboard with promotions as far as he is concerned. He wanted to do only a few interviews and that has been ensured. We had also requested him to attend the first trailer launch, but he preferred to keep away,"
the source added.
After being on a sabbatical for after his 2012's movie 'Gali Gali Chor Hai', Akshaye had earlier said that he chose to stay away from the silver screen due to personal reasons. He had also said that the story line of 'Dishoom' intrigued him.
"For me, it was just one line of the film which was so fresh. 36 hours before India-Pakistan semi-final match, a major Indian cricketer gets kidnapped. Just that one liner is so interesting and fresh. And the fact that I kidnap him makes it nicer. That's the reason I was interested in the film."
Now this fresh piece of information of Akshaye being unhappy is in stark contradiction to the previous reports. Earlier it was suggested that the makers have planned something elaborate for Akshaye once the movie's trailer releases. But, nothing of that sort happened.
All media and viewers saw in the past few weeks was actors Varun Dhawan and John Abraham rigorously promoting the movie. Starring Jacqueline Fernandez in a pivotal role, the movie is helmed by Rohit Dhawan.