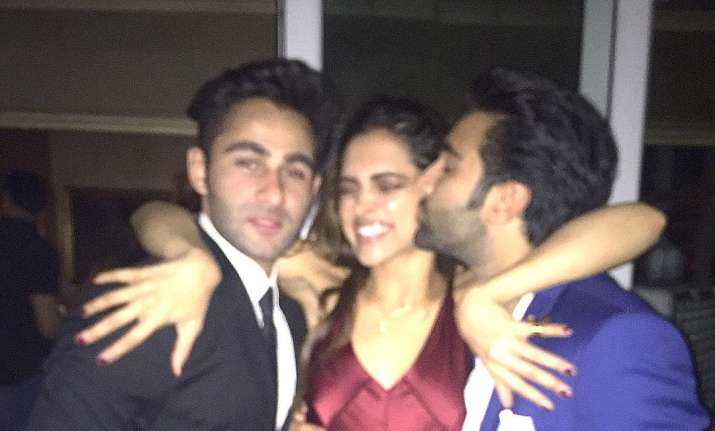 Actress Deepika Padukone and actor Ranbir Kapoor parted ways long time back but they are still great friends. Not only with the actor, the dimpled beauty shares a great camaraderie with Ranbir's family as well. The lady recently hosted a party at her residence which was attended by Ranbir's cousins Aadar Jain and Armaan Jain along with many renowned personalities. However, pictures shared by Ranbir's cousins miffed fans and god knows for what reason. Trollers started slut-shaming the actress and even called her 'drunk'.
A picture from the party was shared by Aadar on social media in which he can be seen kissing the actress on her cheek. The picture is too cute to handle. Aadar took to social networking site Instagram to share the picture. She captioned it as, "Thank you for a blurry evening, love you always!! @deepikapadukone #aboutlastnight."Armaan also posted a picture and captioned it as, "About last night! Thank you @deepikapadukone. However, some social  media users called Deepika, a desperate person and the picture, vulgar. The Padmavati actress looked droopy-eyed and was flanked by two star kids and probably this is what made haters post such comments.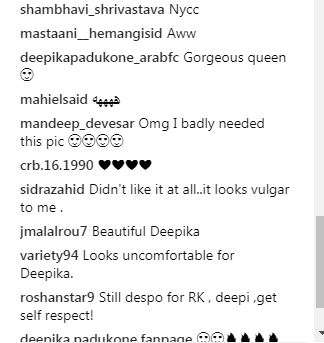 Trolling has now become a hobby for some, who now and then post nasty comments on pictures of celebrities. Though, some actress have given it back to trollers, others prefer to be silent (They have much more important work).
Not, only with Ranbir's cousins, few months back, a picture of the lady with the actor's mother, Neetu Singh also surfaced on the internet. It goes without saying that though their relationship ended, they are still great friends.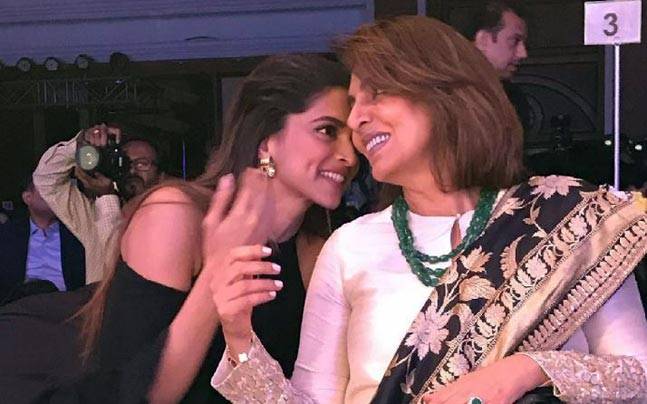 Deepika hosted the party after looking at the response that his upcoming film Padmavati received from movie buffs.
On a relate note, Padmavati is directed by filmmaker Sanjay Leela Bhansali and also features Ranveer Singh and Shahid Kapoor alongside the actress.