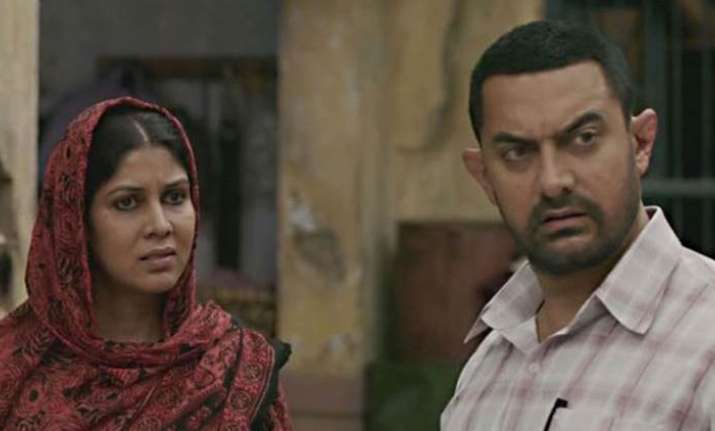 Superstar Aamir Khan's upcoming movie 'Dangal' has been making all the right noises since the trailer was released. The stars are extensively promoting the movie that is scheduled to release on December 23. During one of these promotions actress Sakshi Tanwar, who plays the role of Aamir's wife in the movie, told the story of her casting.
Since the project was announced, there were many reports about Aamir casting an A-lister Bollywood beauty for it. However, he shunned all these reports when he cast Sakshi. Telling about how the project happened to her, the popular TV actress said when she thought someone is joking when she was called for an audition. But when that wasn't the case, she auditioned for the role.
Sakshi was called for a second audition by Aamir at his office. She enacted one scene with Mr. Perfectionist and left the office. On her way to home, she got a message from Aamir that read, 'Welcome to Dangal, you are on board'. Sakshi said that feeling was ecstatic and like a dream come true.
Speaking about her character Daya Kaur, Sakshi said that she is like a bridge between Aamir's role Mahavir Singh Phogat and the daughters Geeta Bhogat and Babita Phogat. She said Daya knows to stand by her conviction and tells her husband if she disagrees with him.
Sakshi also revealed the experience of working with Aamir. "With his serious demeanour I thought he would be aloof and would like his space, but to my surprise his child-like enthusiasm and friendly attitude kept him involved and engaged with the entire cast and crew throughout the shoot," said Sakshi, adding that Aamir is passionate for his work.