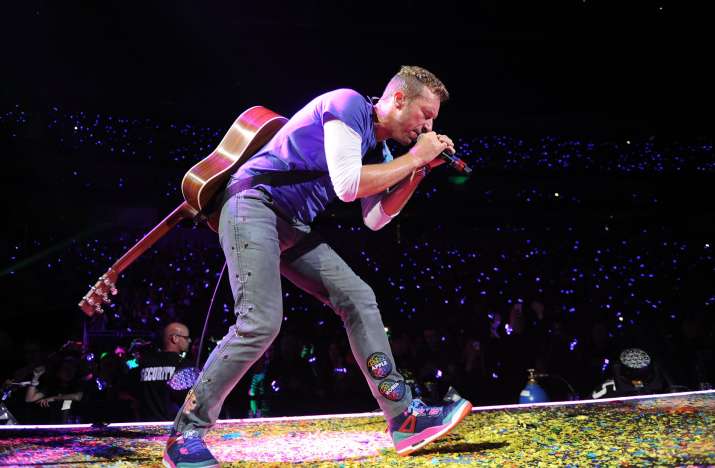 The Global Citizen Festival is much awaited by Indians - especially the fans of the British band Coldplay. The band is scheduled to perform in India on November 19 for the first time but their gig might be in jeopardy.
In a bizarre move, the opposition parties in Maharashtra -- NCP and Congress -- have alleged that the BJP is trying to gain political mileage from this event, ahead of the local civic polls.
Sanjay Nirupam, Mumbai Congress President, wrote a letter to State Election Commissioner J.S. Saharia, said that top politicians will attend the event helping BJP in the polls.
In the letter, Nirupam alleged that organisers have been granted the MMRDA Ground, Bandra East, on 75 per cent concession, which he termed as a waste of public money.
The Congress demanded that either the concert be postponed until after the elections, or it be conducted in a simple manner without the presence of any political leader on the stage.
This news of the concert facing political heat made it a talking topic on micro-blogging website Twitter. Fans that had been eagerly waiting for the band to come to India, slammed Congress for politicising a trivial issue.
Here are few tweets for you:
Coldplay songs were always political. Fix you is about babri masjid.

— Tanmay Bhat (@thetanmay) November 4, 2016
@OfficeOfRG (youth icon) Scrapping #ColdplayIndia event will bring -ve publicity among urban youth in India
Pull up your Mumbai wing's socks

— Somya Saxena (@SomyaSaxena) November 4, 2016
Pathetic politics in Mumbai #ColdplayIndia #GlobalCitizenIndia
Politicians don't want to leave a single chance to make public unhappy#Shame

— Somya Saxena (@SomyaSaxena) November 4, 2016
governments have done many MANY things doesn't mean it's NOT allowed. Please continue to fight outside of the #ColdplayIndia

— PLO (@OceansGreen222) November 3, 2016
It will be interesting to see the candidates adapt to an Iowa winter in the last two months before the caucuses. #coldplaypolitics

— Tom Lawrence (@TLCF26) November 28, 2015
The Global Citizen Festival has an interesting line up of celebrities. Apart from Coldplay, the event is supposed to be graced by stars like Aamir Khan, A.R. Rahman, Arjun Kapoor, Amitabh Bachchan, Farhan Akhtar, Kareena Kapoor-Khan, Katrina Kaif, Malaika Arora-Khan, Ranveer Singh, , Shah Rukh Khan, Shraddha Kapoor, Shankar-Ehsaan-Loy, as well as sportspersons Sachin Tendulkar, Sakshi Malik, Vijender Singh and many others.