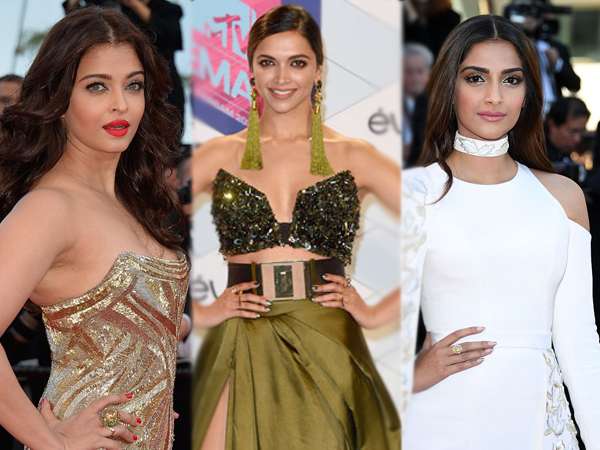 With three Bollywood actresses walking the red carpet at the Cannes Film Festival, comparisons are bound to happen but Deepika Padukone says the event is an incredible platform for different women to showcase their talent. 
"For me, it is an incredible platform, for different women who showcase their talent and who come here to represent a brand. We all are here because we are such strong, individual women in our own sense and there is no overlap in that sense. 
Also Read: Cannes 2017: Aishwarya Rai flaunts neon orange lipstick, looks perfect in this black gown
"I think sometimes we unnecessarily get into this space of comparison and there shouldn't be," she told reporters in a FaceTime interview from Cannes. 
Besides Deepika, Cannes regular Aishwarya Rai Bachchan walked the red carpet as L'Oreal Paris India brand ambassador in a powder blue brocade ball gown by Michael Cinco. 
Sonam Kapoor, who also represents the brand, will attend the 70th edition of the movie carnival later. Deepika believes there is so much more to the Cannes Film Festival than just the red carpet appearances. 
"For me it's the joy of being here, experiencing it all and taking it all in. Of course we are walking the red carpet but there is so much more like watching amazing films and meeting new talent." 
Deepika received mixed response for her white satin dress at Met Gala in New York last month but she says people should not be so critical all the time and should allow others the liberty to experiment. 
"Different people express themselves differently and fashion is an art of expression. Sometimes you might identify with it and sometimes you don't. But you've to allow people the liberty to try different things and have fun with the red carpet experience and not just be so critical all the time." 
(With PTI Inputs)