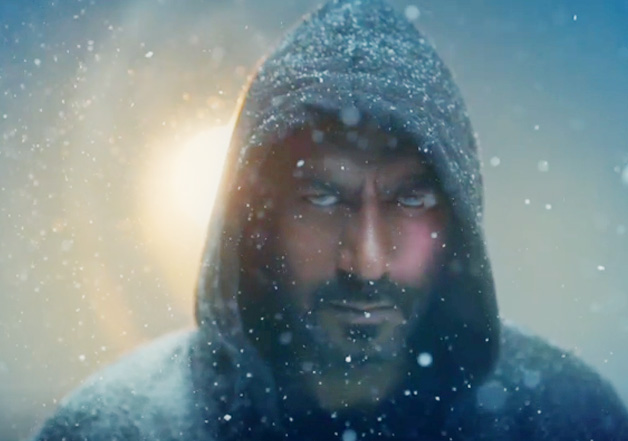 Bollywood star Ajay Devgn today rolled out the first track from his upcoming movie 'Shivaay' - Bolo Har Har Har. The song which is a reverence to Lord Shiva has all the elements to give you goosebumps.
Devgn took it to Twitter to share the link of the song. He tweeted
The difference between ordinary and extraordinary is just that little bit extra.
Watch https://t.co/S03T3VeqtX aur #BoloHarHarHar

— Ajay Devgn (@ajaydevgn) September 11, 2016
Composed by Mithoon, the song is crooned by Mohit Chauhan, Sukhwinder, Megha Sriram and Dalton. The surprising element in the song is the rap by Badshah. It has given a contemporary touch to the traditional style of worshipping, something that will incite the gen-now.
Bolo Har Har Har is all about the fight of good over evil as we see Ajay Devgn (Shivaay) on his mission to eradicate all the negative forces.
Watch: Ajay Devgn teams up with US music band 'The Vamps' for Shivaay
Mithoon has weaved magic with the composition and singers have done complete justice with the song.
Check out the song here and tell us your thoughts in the comments box below.
Directed by Ajay Devgn, Shivaay is set for release on October 28. It will clash with Karan Johar's 'Ae Dil Hai Mushkil', starring Ranbir Kapoor, Anushka Sharma, Aishwarya Rai Bachchan and Fawad Khan.