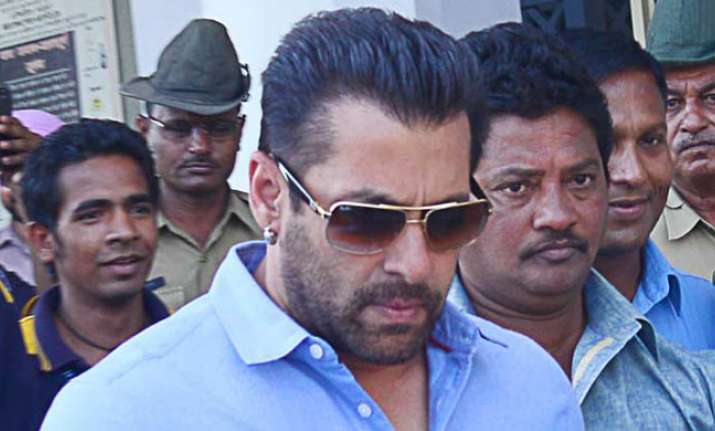 Jodhpur: Actor Salman Khan, who appeared before  a trial court today in connection with an over-17 years old case of Arms Act violation, once again referred to his caste as Indian.
Deposing before the court for the third time, A calm and composed Khan sai, "I am Indian and that is my caste".
Last year also during his second deposition in Jodhpur court in April, When the judicial magistrate Anupama Bijlani asked him his caste, the actor first said, 'Indian', looking perplexed. Someone from the court even prompted him to say 'Muslim' but Salman ignored it and said, "I am Hindu and Muslim. My father (Salim Khan) is a Muslim while my mother (Susheela Charak) is a Hindu."
Deposing before the court for the third time in the Jodhpur court, Salman today pleaded innocence and said that he was being framed by the forest officials.
Referring to a statement signed by him in which a witness Uday Raghvan had stated that he had brought the arms from Mumbai following directions from Khan, the actor claimed that he had signed the statement under pressure from forest officials.
The court has now fixed April 4 as the next date of hearing.